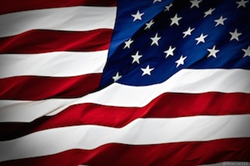 The great revolution in the history of man, past, present and future, is the revolution of those determined to be free.- John F. Kennedy
New York City, NY (PRWEB) July 02, 2014
Independence Day is a couple days away, and Reserve123 still has space on multiple fireworks cruises, in various cities, to celebrate the occasion. New York City, Chicago, Illinois; Miami, Florida; Newport Beach, California and Savannah, Georgia all host lovely sightseeing adventures along the harbor, but the cruises are even more noteworthy on the fourth of July. Last-minute bookings are welcomed and subject to availability.
The July 4th Fireworks Cruise in New York is a great value. It starts with an evening sail around the Manhattan Harbor, and a casual dinner is available for purchase on-board. A disc jockey will provide dance-floor-entertainment, and a cash bar will also be available. Other fireworks cruise options that include the cost of dinner are also open for booking. Adult rates for 4th of July Cruises in New York start at $98.95.
Those near the Chicago area may opt for a Dinner and Fireworks Cruise along the Chicago waterfront, which departs from Navy Pier. Upgrade packages are also available for those who prefer guaranteed seating arrangements near a window, and cocktail service is also open throughout the three-hour ride. Visit the website for a departure info and reservations. 4th of July Cruises in Chicago start at $215.95.
Reserve123 offers tour and activities all around the world and remains proud to call the United States of America home. See a few fun list of reasons why America is a great place live on the blog.
About Reserve123:
Reserve123® is the flagship site of Alcatraz Media Inc., the world's largest provider of tours and activities, welcoming over a million visitors per month. Reserve123.com is the worldwide leading resource for booking more than 12,000 tours, attractions and activities in thousands of destinations throughout 160 countries. Alcatraz Media was formed in 1999 in San Francisco, California, and is now headquartered in Atlanta, Georgia. The company has assisted millions of customers with their travel plans, and maintains an A+ rating with the Better Business Bureau. To book tours and activities worldwide, visit Reserve123.com or call toll free at (800)745-1925 and follow @Reserve123 on social media.