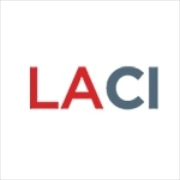 'This funding will further LA's leadership in clean energy, and I know LACI will be key in creating jobs and opportunities to train Angelenos for tomorrow's green careers, today.' -Los Angeles Mayor Eric Garcetti
Los Angeles, CA (PRWEB) July 02, 2014
The Los Angeles Cleantech Incubator (LACI) will receive more than $729,000 from the US Department of Energy to establish the California Cleantech Commercialization Coalition (4C) Program, the first statewide partnership to provide comprehensive support to clean energy startups. Led by LACI, with support from key partners Prospect Silicon Valley (ProspectSV), the Cleantech Open (CTO), and Business Cluster Development (BCD), the 4C Program is one of just four initiatives selected under the National Incubation Initiative for Clean Energy to commercialize market-ready clean energy technologies.
This powerful group of partners combines to offer clean energy innovators a unique suite of full-spectrum, long-term support services to help them bring promising clean technologies to market. By unifying industry-leading incubation, prototype manufacturing, commercial-scale pilots, and market-entry programs, the 4C Program substantially de-risks an inherently risky sector, facilitating investment from a wide array of capital sources in California, the top clean technology market in the nation.
"We believe the 4C Program will revolutionize how the clean energy sector understands and supports commercialization by helping more startup companies navigate the fragile early years," said Fred Walti, Executive Director of LACI. "This will give investors confidence to engage earlier where capital is most needed, and prove the reward for the market to readily adopt efficient new technologies."
Combined with the world's fastest growing sector in clean technology, incubation is widely recognized as being one of the most cost effective economic development strategies for job creation. "Securing National Incubator Initiative funding is a win for the Los Angeles Cleantech Incubator and for the city as a whole," said Los Angeles Mayor Eric Garcetti. "This funding will further LA's leadership in clean energy, and I know LACI will be key in creating jobs and opportunities to train Angelenos for tomorrow's green careers, today."
The 4C team leverages two next-generation physical centers designed to build and demonstrate new clean energy solutions, each strategically located in downtown Los Angeles and in Silicon Valley and connected to an extensive network of world-class partners, supporters, and affiliates.
"Teaming ProspectSV and LACI is a tremendous asset for San Jose and California," said Kim Walesh, Director of Economic Development and Chief Strategist, City of San Jose. "As the largest city in Northern California and an established center for clean-tech innovation, we look forward to more collaboration with LACI." Douglas Davenport, Executive Director of ProspectSV, added, "ProspectSV is really proud to be part of the 4C partnership and to be on California's only team selected for this investment. Our work in the Bay Area is so complementary to LACI and the LA Basin, this really is an exciting time for us."
There is no shortage of exciting clean energy technology emerging in California, evidenced in part by the 50 startups that qualify in the west each year for the nation's largest clean technology accelerator, the Cleantech Open. "Through the relationship with LACI, the NIICE grant and the programs it will enable, we now have great partners that can carry on the development and support of these startups after they've completed the accelerator program," said Erik Steeb, Executive Director of the Cleantech Open western division.
The 4C Program will extend and unify help for these promising startups from idea to market adoption. "We are excited to have the opportunity to work with LACI and Prospect SV and help provide badly needed commercialization and incubation services throughout California to entrepreneurs developing clean technology for the largest environmental marketplace in the U.S.," said Jim Robbins, Partner at BCD.
US Energy Secretary Ernest Moniz announced the $3.2 million launch of the National Incubator Initiative for Clean Energy (NIICE) last week. Other recipients include regional projects based in Texas and the Midwest as well as a national organization coordinating clean-energy business incubators nationwide.
Learn more at http://4c.laci.org.
About the 4C Program Partners
Los Angeles Cleantech Incubator (LACI) – LACI is a non-profit, public-private partnership that helps promising companies deliver market-ready cleantech solutions, and the jobs that come with them. LACI combines universities, research, government support, capital, entrepreneurs, corporate partners, and business association leaders in order to drive innovation throughout the regional economy. Learn more at http://www.laincubator.org.
Prospect Silicon Valley (ProspectSV) – ProspectSV is the first nonprofit, Silicon Valley-based commercialization catalyst for the next generation of technology for cities everywhere. ProspectSV provides a full spectrum of support to emerging technology companies. Learn more at http://www.prospectsv.org.
Cleantech Open (CTO) – As the world's largest cleantech accelerator, the CTO mission is to find, fund and foster entrepreneurs with big ideas that address today's most urgent energy, environmental and economic challenges. Learn more at http://www.cleantechopen.org.
Business Cluster Development (BCD) – BCD is a recognized leader in the creation of sector-focused business incubation, acceleration and technology commercialization programs for universities, corporations, and communities. Learn more at http://www.clusterdevelopment.com.