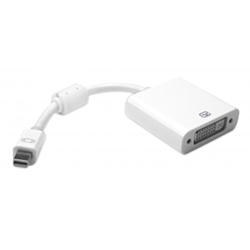 (PRWEB) July 02, 2014
Hiconn Electronics is a leading electronics accessory manufacturer from China. Recently, the company has added more than 1000 brand new Active Mini DisplayPort 1.2 To DVI Adapters to its product category. These new items come in several different specifications.
The company's sales manager says, "We are excited to announce our latest adapters. If you are in need of some high end electronics accessories, please take a little time to browse through our website. You can find a lot of excellent items offered at low prices."
Here are some detailed information about the company's Active Mini DisplayPort 1.2 To DVI Adapters:

Type 2 Dual-Mode DisplayPort video adapter registers
Compliant Intel core I3/I5/I7 GPU's motherboard and ATI Eyefinity hardware
Fully compliant DisplayPort input, video and audio
HDMI 1.4b transmitter, up to 3.0Gbps
Supporting 3D 1080p and 4K x 2K @30Hz 24 bit color
Suitable for AMD Eyefinity technology
Supports combine up to six displays from a signal output
According to the sales manager, the newly released Active Mini DisplayPort 1.2 To DVI Adapters are specially designed for the international customers. They are all made with safe and durable materials. All people that place an order for these adapters can enjoy a deeply discounted prices, up to 28% off. The special offer will last until July 12.
About Hiconn Electronics
Hiconn Electronics (Shenzhen Hiconn Electronics Co. Ltd.) is devoted to designing and manufacturing a wide range of connection cables and customized cable assemblies, offering many HDMI cables, VGA cables, SATA cables, USB cables, 1394 cables, DVI cables, SCSI (Small Computer System Interface) and more. For more information, please visit http://www.hiconn.net/.
Contact Person: James Yin (Sales Director)
Company Name: Shenzhen Hiconn Electronics Co., Ltd.
Address: Shenghua Building., Xixiang Road., Baoan District, Shenzhen, Guangdong Province, China
Zip Code: 518102
Tel: +86-755-8109 8345
Fax:+86-755-2779 3497