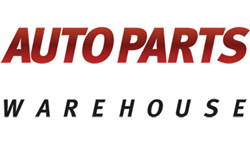 Now that summer is officially here, it's time to get your vehicle ready for the season and get started on a DIY auto project to 'surf up' your car.
Carson, CA (PRWEB) July 02, 2014
'Surf 's Up!' is in the air and with it holiday road trips and beach adventures that include jet skiing, water skiing and surfing, along with coastal convertible jaunts.
With an estimated 1.7 million surfers hitting the waves this season[1]; 11 million active water skiers in the US[2], and more than half of Americans planning road trips this summer[3], AutoPartsWarehouse.com's experts have put together advice to help consumers carry their gear safely and avoid a summer bummer (sandy cars, sticky seats, UV rays) – all while saving money on easy to incorporate DIY tips.
"Now that summer is officially here, it's time to get your vehicle ready for the season and get started on a DIY auto project to 'surf up' your car," said Shane Evangelist, CEO of AutoPartsWarehouse.com. "Summer road trippers say they are planning seven or more hours a day in the car[3], and these simple and affordable tips can contribute to a safe, fun summer ride."
Six 'Surf Up' Your Car Tips from AutoPartsWarehouse.com
1. Safely Stow Surfboard, Skis and Stuff:
Attach a roof rack to add extra (safe) hauling capacity for all of your action accoutrements, such as surf boards and water skis. If you're searching for the perfect wave, surfboards can be placed (fins up and in the front) on easy-to-install hard or soft surfboard car racks. Vehicles with car rain gutters, and surfers who want to keep objects away from the roof, should use hard racks. Soft racks are good for surfers who only want to drive with them when they're surfing. Easy to mount and dismount, smooth pads will avoid contact between surfboards and the roof of the car.
For water skis, there are affordable racks that are heavy and durable which are great for other gear as well, such as skateboards. In general, use a rack instead of the car interior to increase outward visibility and maximize passenger safety. Loose items can turn into projectiles under emergency braking! Don't forget to remove racks when you aren't using them to improve aerodynamics, save weight and increase your MPG.
2. Increase UV Protection for your skin and your car with a new top.
If your soft top is more than five years old, it might be time for a fresh one. The benefits are immediate and your ride will be more Zen when the top is up keeping out the road and wind noise (and your dash, seats and carpets will thank you for the extra life). If you aren't rocking a convertible, consider adding a (legal) window tint to filter out more of the rays that are assaulting your interior.
3. Hitch Up the Fun:
A good hitch can turn your vehicle into a Swiss army knife of hauling. Select the appropriate hitch to suit your summer hobby, whether it's motorcycles or ATVs, jet skis, boats or more---go online to match the right hitch for your vehicle type and the gear/equipment you are towing. And be sure to read all safety instructions to make sure it is installed correctly.
4. Floor Mats = Sand Traps:
Keep the beach out of your ride with a set of custom mats for your car. Choose your favorite color, texture and material to suit your needs. This is an easy upgrade that will make your car look new. If you're hauling lots of summer accessories, get a trunk mat too.
5. Super Seat Covers:
Don't create a 'Summer Bummer' for your seats with wet, sweaty passengers wearing SPF50. A neoprene seat cover is like a wet suit you sit on. Plus they are available in a multitude of colors, are easily removable and machine washable.
6. Keep it Chill:
Check your cooling system as nothing is worse than being stuck on the side of the road with an overheated engine. Make sure your radiator is topped off with the appropriate coolant and look for signs of leaks around the front of your engine where the thermostat and water pump reside. If you don't remember the last time you flushed your radiator go ahead and show your engine some summer love today. Same goes for your AC system-don't be surprised with warm air from a dried out compressor, stop in for a refrigerant service or use one of the many DIY solutions available to keep your AC system in top condition.
For more information, check out today's blog from AutoPartsWarehouse.com at: http://blog.autopartswarehouse.com/2014/07/surf-up-your-car-six-tips-to-make-your-summer-gear-vehicle-travel-ready/.
For more Summer DIY Tips, click here: http://blog.autopartswarehouse.com/2013/08/summer-diying-top-ten-auto-fixer-upper-projects/.
(1) http://www.statisticbrain.com/surfing-statistics
(2) http://www.usawaterski.org/pages/usa-ws%20profile.htm
(3) DMEautomotive Survey Conducted Spring 2014
About AutoPartsWarehouse.com
Established in 1995, AutoPartsWarehouse.com is one of the nation's top online auto parts and accessories retailers and is dedicated to making it easy for consumers to save money by accessing auto parts online. AutoPartsWarehouse.com offers a comprehensive catalogue of over 2 million auto parts and accessories, to fit all domestic and foreign makes from top aftermarket manufacturers. AutoPartsWarehouse.com offers consumers free shipping on orders over $50 as well as flexible payment and extended warranty plans and options. The company has parts warehouses in markets throughout the U.S. enabling rapid shipping of parts. AutoPartsWarehouse.com is operated by U.S. Auto Parts Network, Inc., (Nasdaq: PRTS).
Contact Media Relations:
Elizabeth Johnson, mWEBB Communications, elizabeth(at)mwebbcom(dot)com, 213.713.4865
Melanie Webber, mWEBB Communications, melanie(at)mwebbcom(dot)com. 424.603.4340