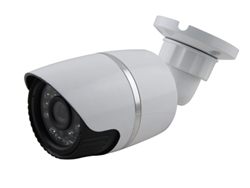 (PRWEB) July 02, 2014
Recently, China-IP-Cameras.com, one of the world's most preferred camera companies, has announced its exquisite collection of security cameras. According to the company's marketing specialist, these useful items will be available at discounted prices (up to 30% off) from tomorrow onward. The special offer will end on July 17, 2014.
"We are happy to unveil our new security cameras for the global clients. The new range comes in plenty of designs. We are making every effort to create the best cameras for our new and old clients. The promotion is launched to celebrate the exciting World Cup," he says.
The design team of China-IP-Cameras.com is very creative and innovative, so it is able to offer first-class products. It also makes full use of its market research to analyse the current trends. Through this method, it can always make the best cameras.
Besides the newly released security cameras, the company has over 100 different kinds of high end cameras for sale. Now, most of them are offered at affordable prices. All of them are meticulously made from grade-A materials. On its website, clients can always enjoy a nice shopping experience.
About China-IP-Cameras.com
China-IP-Cameras.com is an outstanding manufacturer and retailer of high end cameras. Its hot products include CCTV Power Supplies, DIS CMOS Cameras, DIS CMOS Cameras, Waterproof VF IR Cameras and so on. All its products are 100% carefully made by top experts. The reason to choose China-IP-Cameras.com is very simple: the company is always working hard to make the best items.
For more details about its practical items, please visit http://www.china-ip-cameras.com/.