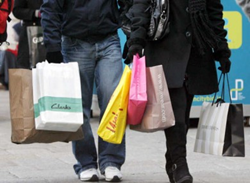 The current reading of 82.5 is just 3% below the all-time high.
Chicago, IL (PRWEB) July 02, 2014
Peoples Home Equity was pleased to see consumer sentiment improve for the month of June.
According to the June 27th Thomson Reuters/University of Michigan report, the sentiment index rose from 81.9 in May to 82.5 in June. This increase bodes well for the economy as the report is based on a series of 50 core questions to consumers regarding finances and the economy. Factors that probably affected consumer responses were falling unemployment and 2.5% higher wages year over year. This rise in sentiment implies a stronger regard of one's financial situation and a better view of the overall economy both in the short and long term. Lenders, like Peoples Home Equity know that more Americans are willing to purchase a home loan as sentiment rises because they are more confident regarding their finances. Historically consumer sentiment has ranged from 85.1 in 2013 to 55.3 in 2008. Thus, the current reading of 82.5 is just 3% below the all-time high.
Housing experts will be looking for confirmation of higher consumer sentiment in this morning's MBA weekly mortgage applications results posted on TradingEconomics.com. Mortgage Applications this summer will be a key leading indicator as to whether home sales this year have a chance of surpassing the peak of 2013. While June saw a 10.3% surge early in the month, it was followed by a disappointing -9.2% fall. Lenders and market experts are looking for net rises in applications during these months of summer showing consumer expression of their improved sentiment.
If in need of purchasing a home this summer consider speaking to a Peoples Home Equity loan officer today at: 262-563-4026