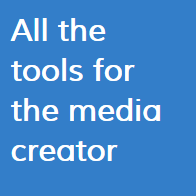 We are giving our customers the ability to maximize their monthly storage, eliminating the need to upgrade to the next service level when they just need a little extra storage from time to time
Las Vegas, Nevada (PRWEB) July 02, 2014
Podcasting pioneer Blubrry.com is introducing a new feature to its podcast media hosting service called "No-Fault Podcast Hosting" that provides customers complimentary data storage up to 25 percent of their service plan.
"We have found that some of our podcast hosting customers bump against their monthly storage limit on the hosting plan they have paid for time to time most only needing a little extra storage to carry them into the next month," explained RawVoice CEO Todd Cochrane. RawVoice is the parent company of Blubrry. "So we are introducing 'No-Fault Hosting' to give our podcasters a way to go over their storage limit when they need just a little more before their storage resets."
For example, if a customer has a 500MB monthly plan with only 25MB remaining and needs to upload a 100MB media file, No-Fault Hosting will allow the customer to upload up to 25 percent over his or her hosting limit.
"We are giving our customers the ability to maximize their monthly storage, eliminating the need to upgrade to the next service level when they just need a little extra storage from time to time." Cochrane said.
The service allows the client to go over his or her quota up to 25 percent once each month. Customers that are consistently exceeding their quota should consider upgrading to the next plan, Cochrane said.
"But in most cases, shows will not need to upgrade to the next service level," he said.
The new feature means accounts will no longer have to change their final episode size to fit the quota, and provides enough flexibility to the podcaster so he or she can focus on creativity rather than storage space. In addition, starting Aug. 1, quotas will be reset on the first of each month, making it easier for customers to manage their quota storage.
"Customers don't have to feel like they are getting nickeled and dimed just to have a little more space," Cochrane explained. "Podcasters are able to fully utilize the monthly storage space."
Blubrry Podcast Hosting is designed for independent content creators and hosting plans are strictly based on storage and bandwidth. For commercial shows or those needing high bandwidth solutions Blubrry offers a separate professional hosting.
"We want to continue to innovate and give podcasters the best hosting and media statistics in the podcasting space," Cochrane said. "No one does more for podcasters than our team of experts."
Blubrry is a podcasting community and directory that gives creators the power to make money, get detailed audience measurements and host their audio and video. For more details questions, contact Todd Cochrane 808-741-4923 or ceo(at)rawvoice(dot)com.