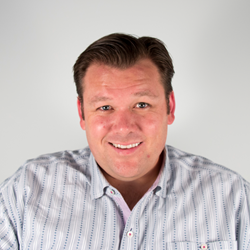 Lehi, Utah (PRWEB) July 02, 2014
BodyGuardz, leader in mobile device protection products and consumer electronics accessories, announced today that Shawn Rapier has been named Executive Vice President. Shawn brings over 18 years of valuable industry expertise from leading sales roles in companies such as iFrogz, BRAVEN, and Incipio Technologies. As Executive VP, Shawn will oversee many facets of the company and be able to impact the company to continuously improve to meet consumers' needs.
"Shawn is one of the most respected names in our industry and we are excited to have him on the BodyGuardz team." Said Kirk Feller, President and CEO of BodyGuardz. "He brings experience, talent and a fresh perspective that will allow us to accelerate our growth in the consumer electronics space."
Shawn has an impressive track record of building companies and taking them to the next level. Over the years he has learned that people are what matter most. Shawn strives to treat everyone with respect and his experience in motivating his teams has proved invaluable to the companies he has worked for.
"BodyGuardz is in an extremely exciting position right now in the market. They still have the small start-up feel but with all the resources to just blow everyone out of the water," said Shawn. "I live for fast-paced startups and have a unique position to be able to oversee and impact so many departments in the company." He believes that success is a byproduct of doing all the right things and with his track record of taking companies to the next level, BodyGuardz believes that Shawn is the perfect fit for the job.
About BodyGuardz
BodyGuardz, founded in 2002, is committed to offering top-quality products and services. The company prides itself in providing products, service and delivery that customers notice is a step above the rest. BodyGuardz includes UltraTough clear skins full-body films available for hundreds of devices; ScreenGuardz, screen protectors available in multiple film types including the industry leading ScreenGuardz Pure; Armor, which are custom-cut protectors featuring designs for device personalization; cases for a variety of smartphones and tablets; Earjax premium earbuds; Earjax Echo Wireless Bluetooth Speaker and more. For more information, visit: bodyguardz.com/company.