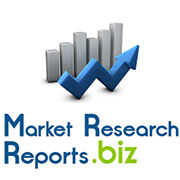 China Automobile Clutch Industry Report, 2014-2017
(PRWEB) July 02, 2014
China Automobile Clutch Industry Report, 2014-2017 by SinoMarketInsight forecasts that China's output of automobile clutch will register a CAGR of 8.5% during the years 2014-2017, and then hit 17.25 million by 2017.
As a key part of a car, clutch is highly correlated with the vehicle development. In 2013, China's auto production rose 14.78%, and the clutch market also grew steadily with sales volume reaching 12.43 million, a 14.23% uptick year on year.
Browse full report with TOC: http://www.marketresearchreports.biz/analysis-details/china-automobile-clutch-industry-report-2014-2017.
Passenger vehicle has different characteristics with commercial vehicle as to supporting relations. The Chinese passenger vehicle market, dominated by foreign companies, is mostly equipped with clutches from foreign-funded or joint-venture enterprises, e.g. Shanghai Volkswagen and Shanghai GM are supported by Shanghai Sachs Powertrain Components Systems Co., Ltd., whereas the internal supporting-oriented commercial vehicle market mostly chooses local manufacturers, e.g. Changchun Yidong Clutch Co., Ltd. serves as a clutch supplier for Beiqi Foton Motor Co., Ltd., Shaanxi Automobile Group Co., Ltd. and other commercial vehicle enterprises.
China Automobile Clutch Industry Report, 2014-2017 by SinoMarketInsight has 8 chapters and 112 charts, including the followings:

Overview of automobile clutch industry (including macroeconomic conditions and relevant policies)
Automobile clutch-related industries (covering status quo and development trend of complete vehicle and auto parts industry)
-China automobile clutch market (including market size estimate and supporting relations of major manufacturers)

China automobile clutch import & export market (embracing import and export volume, import and export value of product segments)
Competitive landscape of segments (involving ranking of clutch master cylinder, slave cylinder, booster, clutch disc assembly manufacturers by output and market share)
To download full report with TOC: http://www.marketresearchreports.biz/sample/sample/209764.
Table of Contents
1. Industry's Macro Environment
1.1 Decelerated Growth in Chinese Economy
1.2 A Drop in Growth Rate of Fixed Assets Investment
1.3 Remarkable Slowdown in Import and Export
1.4 Steady Increase of Social Consumption
2 Overview of Automobile Clutch Industry
2.1 Definition and Classification
2.2 Relevant Policies
Inquiry Before Buying Report: http://www.marketresearchreports.biz/analysis/209764.
3 Automobile Clutch-related Industries
3.1 Development of Automobile Industry
3.1.1 Overview of Automobile
3.1.2 Passenger Vehicle
3.1.3 Commercial Vehicle
4 Automobile Clutch Market
4.1 Market Size
4.2 Supporting Relations
5 Import and Export Markets of Automible Clutch
5.1 Import
5.2 Export
6 Automobile Clutch Market Segments
6.1 Master Cylinder
6.2 Slave Cylinder
6.3 Booster
For More Research Reports Under the same publisher: http://www.marketresearchreports.biz/publisher/87.
About Us
Marketresearchreports.biz is the most comprehensive collection of market research reports. Marketresearchreports.biz services are especially designed to save time and money of our clients. We are a one stop solution for all your research needs, our main offerings are syndicated research reports, custom research, subscription access and consulting services. We serve all sizes and types of companies spanning across various industries. For more information: http://www.marketresearchreports.biz/.
Contact US:
Office: United States
State Tower
90 State Street, Suite 700
Albany, NY 12207
United States
Toll Free: 866-997-4948
Tel: +1-518-618-1030
E: sales(at)marketresearchreports(dot)biz
For More Parts and Suppliers Market Research Reports
http://www.marketresearchreports.biz/category/77