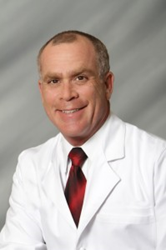 Using an untested sunscreen with no proven SPF could increase the risk of harmful sun damage.
San Diego, CA (PRWEB) July 02, 2014
A recent article has been making the rounds on various health websites, stating that store-bought sunscreens could be harmful to your skin and extolling the virtues of homemade sunscreen, complete with a recipe. Dr. Mitchel Goldman, Medical Director of Cosmetic Laser Dermatology in San Diego, states that this troubling trend is potentially dangerous.
"There has been no testing done to determine the SPF factor in these homemade sunscreens," said Dr. Goldman. "Using an untested sunscreen with no proven SPF could increase the risk of harmful sun damage. People need to use caution when it comes to protecting their skin."
The article states that store-bought sunscreens could potentially have harmful toxins in them, and that most sunscreens on the market only screen for UVB rays and not UVA, which are the more harmful of the two types of ultraviolet rays given off by the sun. However, according to Dr. Goldman, this is patently false. In the past, sunscreens may have focused only on one type of UV ray, but most of today's sunscreens protect against both types. Medical knowledge has advanced to the point where the public can trust that sunscreens are protecting from harm, not causing further harm.
"Sunscreens sold in the USA and internationally are highly regulated and do not contain harmful ingredients," explained Dr. Goldman. "Store-bought sunscreens will not disrupt your hormones and are perfectly safe. On the other hand, homemade sunscreen recipes have no guarantee of actual sun protection."
DIY health and beauty products are on the rise, as many consumers feel that they can't trust store-bought, manufactured products. However, people should not take unnecessary risks when it comes to skin protection. People should use tested sunscreens that target both UVA and UVB rays and have been proven to be effective and safe.
"Skin cancer is an extremely common yet very preventable disease. Don't take chances by using untested products to protect against it," warned Dr. Goldman. "If you do feel as though you may be at risk for skin cancer, don't hesitate to see your board-certified dermatologist. Treatments such as Photodynamic Therapy can treat precancerous lesions with a high success rate."
Mitchel P. Goldman, MD, is a board certified dermatologist and Diplomate of the American Board of Cosmetic Surgery with a distinctive insight into the performance of both aesthetic and medically necessary dermatologic treatments. As President of the American Society of Dermatologic Surgery and director of the landmark Cosmetic Laser Dermatology center in San Diego, Dr. Goldman strives to produce excellent patient care while utilizing the most advanced non-surgical and minimally invasive treatments available.