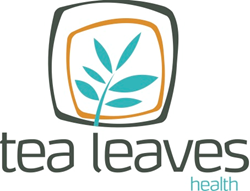 We are eager to use Tea Leaves to strengthen the connections we're making with patients.
Roswell, GA (PRWEB) July 03, 2014
Tea Leaves Health has announced today that Saint Francis Medical Center (Cape Girardeau, Mo.), one of the largest health systems in Missouri serving more than 650,000 people in a five-state area, has implemented the innovative Tea Leaves Health Patientology product solution. This key implementation will provide advanced business intelligence applications that help advance the Medical Center's strategic growth initiatives.
Patientology, a customer relationship management (CRM) tool, will offer Saint Francis total information awareness on existing and potential patients, so it can better understand the dynamics of populations with the click of a mouse. Tea Leaves Health's GIS (geographic information system) interface provides easy and immediate access to integrated data sets, helping users view, understand, query, interpret and visualize information. It's the difference between laser-targeting a message and taking a shot in the dark.
"We are eager to use Tea Leaves to strengthen the connections we're making with patients," says Jim Lawrence, Director of Business Development at Saint Francis. "Their smart, proven solutions will allow us to be more strategic in reaching potential healthcare customers. This means that we can more effectively send spot-on messages at the right times to new and existing patients — and then measure our results."
More and more healthcare organizations are turning to Tea Leaves Health for its Strategic Growth Platform, which advances the art and science of healthcare business growth by integrating broader data sets and functionality – including strategic planning, consumer analytics/CRM, physician analytics/PRM, employer, preference, satisfaction, predictive analytics and quality – all into an intuitive web-based platform.
"Our Strategic Growth Platform lets healthcare providers see how marketplace influences are affecting their care delivery," explains Jody Spusta, Executive Vice President at Tea Leaves Health. "Providers can then implement and measure strategies that will positively impact the behavior of consumers. It supports initiatives around population health management, readmission reduction/care transmission, and chronic care/disease management programs."
About Saint Francis Medical Center
Saint Francis is a 282-bed facility serving more than 650,000 people throughout Missouri, Illinois, Kentucky, Tennessee and Arkansas. Guided by its mission to provide a ministry of healing and wellness inspired by Christian philosophy and values, it has become a progressive, innovative regional tertiary care referral center. Its major service lines, which have received national recognition, include the Neurosciences Institute; Saint Francis Orthopedic Institute; Family BirthPlace; featuring the region's first Level III Neonatal Intensive Care Unit; Heart Hospital; Saint Francis Emergency and Trauma Center with Convenient Care; Cancer Institute; and Fitness Plus. In July 2011, Saint Francis opened a 208,000-square-foot combined Heart Hospital Cancer Institute, where patients have access to advanced treatments and technology under one convenient roof. Saint Francis is proud to be ranked on Modern Healthcare magazine's prestigious "Best Places to Work in Healthcare" list for six years in a row (2008-2013).
About Tea Leaves Health
Tea Leaves Health was formed in 2011 by a group of healthcare CRM and PRM experts with extensive experience working with providers. The Tea Leaves' Strategic Growth Platform is the only healthcare application comprehensive enough to provide the business intelligence and tools needed to leverage proprietary data and marketplace analytics, targeted and personalized content, and message delivery through any communication channel to drive strategic growth from high-value consumers and physicians.
For more information, please visit http://www.tealeaveshealth.com.
-end