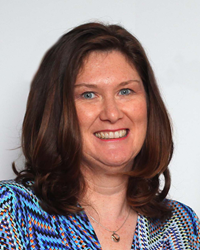 Networking and women in business groups helped me get to where I am today. Now I want to give back and help others.
Stirling, Scotland (PRWEB UK) 3 July 2014
After several years of being a member of the British Association of Women Entrepreneurs (BAWE), Ann-Maree Morrison has now been appointed as a Chairman and Vice President for BAWE Scotland.
"My activities at BAWE have always been a source of inspiration to me in my journey as a female entrepreneur and Managing Director of my own company. I wanted to give back to the community by keeping BAWE Scotland going, and assuming a position in which I could give direction, advice and help to women who are thinking of doing the same as I did," says Ann-Maree.
She remembers juggling a demanding career with being a young mother all too well. It was one of the instigators for starting her own company. Challenges women face in their careers and as entrepreneurs include juggling various demanding roles in a bid to balance their home-work balance, not being taken seriously or being underestimated in their capabilities based solely on their gender.
BAWE aims to create a platform for networking, new initiatives and ideas to help women grow, maintain and expand profitable businesses. They work closely with FCEM, Femmes Chefs d'Entreprises Mondiales.
"I believe it is important to be active in these kinds of networks, and to do my bit to give back to the community and help others. This is why my company, Labels4Kids, is active in network groups, courses and activities and this is also why we offer placements and work experience to young people every year. It helped me get to where I am today, so I am excited to see what it can help other people achieve," says Ann-Maree Morrison.