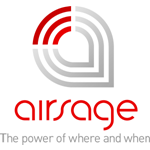 AirSage wants to empower the next generation to become better transportation professionals
Atlanta (PRWEB) July 02, 2014
Continuing education can make a big difference in the careers of young professionals as they strive to make an impact in their industry. With help from the AirSage® PASS: Professional Advancement and Success Scholarship, three members of Young Professionals in Transportation (YPT) have been awarded funding and will attend career advancing conferences.
Presented quarterly by AirSage—a pioneer in digital population analytics and the largest provider of consumer travel trends and population movement intelligence in the U.S.—AirSage PASS funds are awarded exclusively to young transportation professionals who have a drive to further develop their career through training, conferences, seminars or other methods of advancement. Depending on need and requirements, the funds help cover the cost of registration, tuition, travel expenses and other fees.
"As a provider of advanced data to the transportation planning industry, AirSage wants to empower the next generation to become better transportation professionals and thought leaders in their industry," said Cy Smith, Founder and CEO of Air Sage. "The AirSage PASS provides another opportunity to create a unique legacy within the transportation planning community."
This is the fourth grant period for the AirSage PASS, which has now benefited 12 YPT members, including these award recipients:
PHILLIP CHERRY
Cherry's AirSage PASS award will cover the costs to attend the TRB Tools of the Trade Conference in Burlington, Vt. The three-day event will focus on transportation planning for small- and medium-sized communities. As a transportation planner/engineer at a global consulting firm, Parsons Brinckerhoff in Atlanta, Cherry believes AirSage PASS will help him impact smaller communities. "Much of the focus in transportation today is solving large-scale problems in urban areas. However, smaller communities support many of the nation's critical universities, manufacturing centers, and farming communities… I am thankful that AirSage has the generosity and vision to support young professionals in their quest to learn."
RACHAEL BRONSON
Bronson is using AirSage PASS funds to attend the Pro Walk Pro Bike Pro Place conference. She will be traveling to Pittsburgh this September to present her findings on bicycle safety. Ms. Bronson works as a bicycle planner for the city and county of Denver, where she ensures that bicycling is part of the transportation network. "This award is a tremendous opportunity and I feel very fortunate for this honor. It ensures that I can attend the conference, present the findings of my work, as well as learn from and network with other professionals in my field."
ADITI MISRA
The AirSage PASS will help Misra attend the North American Travel Monitoring Exposition and Conference (NATMEC) in Chicago where she will present her paper on GPS data collection for bicyclists in Atlanta. As a doctoral student in transportation systems engineering at Georgia Tech, Misra is developing a methodology to predict the preferred route of bicyclists in Atlanta. "I am excited to receive the AirSage PASS. The conference will be an invaluable tool to bring me up to date on the latest technology. With this, I can help create connected neighborhoods and cities where people of all ages, cultures and capabilities will live and thrive."
The submission process for the fourth quarter AirSage PASS award is now open. Applications must be submitted by 5:00 PM (Eastern), September 12, 2014.
For more information on the AirSage PASS or any of the the AirSage Giving Back programs, visit http://airsage.com/Giving-Back/
About AirSage
AirSage™—a pioneer in population analytics—is the largest provider of consumer locations and population movement intelligence in the U.S. Each day, AirSage uses patented technology to capture and analyze more than 15 billion anonymous, real-time, cellular-signal data points to identify travel patterns and transportation trends. Partnerships with the nation's largest wireless carriers give AirSage exclusive access to data from more than 100 million mobile devices. Analyzed and aggregated, AirSage data provides actionable insights into where and when people travel and is transforming the transportation industry, commercial enterprises and a diverse range of industries. Find AirSage online at http://www.airsage.com and on Twitter @AirSage #AirSagePASS
About YPT
YPT is a professional organization for young transportation professionals based in Washington, DC with chapters around the country. YPT aims to provide career guidance, fellowship, and networking opportunities for young professionals in the transportation field through seminars, meetings, and happy hours. Find YPT online at http://yptransportation.org/ and on Twitter @YPTvoice.