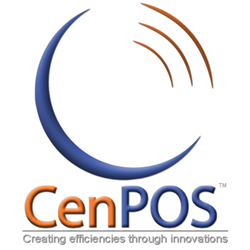 Miami, FL (PRWEB) July 02, 2014
CenPOS is now offering point-to-point encryption (P2PE) to all merchants, as part of their plethora of solutions. This technology effectively protects the credit card information on every transaction by encrypting the cardholder's sensitive data from the moment that the card is swiped on the credit card terminal. This technology helps businesses mitigate any data mishandling responsibilities as well as reduce their PCI scope.
Currently P2PE is not mandatory; however, given the most recent data breaches it is highly encouraged that merchants adopt this solution as part of their card acceptance best practices. "This technology generates peace of mind and good will for our clients and their customers," said Jorge Fernandez, Chairman and Co-Founder of CenPOS. "CenPOS is committed to bringing additional value add and new innovative services to our clients," added Fernandez.
CenPOS is now rolling out this new offering to its entire client base at no additional cost. This solution does not require any additional certifications for clients using the CenPOS platform.
About CenPOS
CenPOS is a merchant-centric, end-to-end payments engine that drives enterprise-class solutions for businesses, saving them time and money, while improving their customer engagement. CenPOS' secure, cloud-based solution optimizes acceptance for all payment types across multiple channels without disrupting the merchant's banking relationships. For additional information please call 877.630.7960.