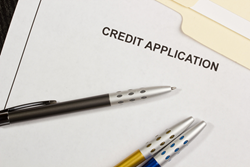 Rockville, MD (PRWEB) July 03, 2014
Joint credit is an attractive option for more and more consumers. After the introduction of the Credit CARD Act of 2009, it has become more difficult for people under 21 to obtain a credit card; unless an adult co-signer is present or the young adult shows they have enough income to repay the credit card. This Act was designed to protect young people who lack the means or knowledge to handle credit cards from miring themselves in debt. A joint credit card account became an ideal solution, allowing young consumers the opportunity to learn how to use credit wisely and build a strong credit rating.
While joint credit between any two parties, not just young consumers, is often entered into with the best of intentions, the sad truth is that lawsuits involving authorized users and joint account holders are all too common. Joint credit needn't end in litigation — as long as both signers enter the agreement carefully. Anyone adding an authorized user or co-signing a card or loan owes it to themselves to check their co-signer's credit history for "red flags" such as abused credit, a history of missed or late payments, lost or stolen cards, or fraudulent charges.
"It's only fair," says Nick Bryan, President of OpenSky."If you're going to share your financial resources and reputation, your co-signer needs to share their financial information, as well."
In cases where the other party may not have a credit history, particularly new college graduates hoping to get a helping hand from mom and dad, Bryan says "it still comes down to sharing information. It can be a wonderful learning experience, and a generous act, to help someone get started on the road to financial success. But like anything else, you need to lay down the ground rules first, and stay vigilant going forward."
About OpenSky:
OpenSky is a business line of Capital Bank, N.A., a full service commercial bank in the Washington, D.C. metropolitan area. A top-ranked bank based on performance, it is the only bank in Maryland and Washington, D.C. to make the American Bankers Association Journal (ABA Journal) list of top 100 performing community banks in the class of over $100 Million in Assets. With nearly $500 Million in assets, Capital Bank offers a full range of banking services including cash management, commercial lending services, residential mortgage and consumer credit. For more information about the Bank, visit http://www.capitalbankmd.com. Member FDIC. An Equal Housing Lender.