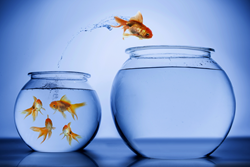 Investing is likely to be intelligent when it is businesslike. Great ideas do not come often.
San Francisco, Bay Area (PRWEB) July 17, 2014
"We believe the investment business is set up in the wrong way. It is commonly believed that one must assume high risk to achieve greater returns. Successful investors do everything to avoid risk. A majority of their success is built on making low-risk bets with high-return possibilities," stated Pope Brar.
Brar added, "To minimize risk, we look for investments with a large margin of safety, but ones that may be undergoing short term uncertainty. The market vehemently dislikes uncertainty and at times provides glaring bargains despite a favorable long term outlook. We look forward to discussing how investors can take advantage of this opportunity."
The Family Office and Private Wealth Management Forum will be held from July 21 to 23 at the Hyatt Regency in Newport, Rhode Island.
Brar is best known for his "go against the grain" views and believes that a basket of a few deeply discounted and well researched equities has the potential to deliver satisfying returns in the long term.
"Great ideas do not come often. Market participants attempt to reduce 'risk' by buying 'more'. The market embraces activity and fast returns. The problem is that everyone is competing for the same returns. Over-diversification combined with a short term vision is the enemy of shareholder wealth. One of the intelligent ways to generate returns is to be a practitioner of patience who goes about daily tasks, when the world becomes severely uncertain, pulls out the tools and goes to work," stated Brar.
Brar is the author of the firm's proprietary investment checklist that is derived from mistakes of great investors such as Charlie Munger, Warren Buffett, Seth Klarman, Peter Lynch, and more. He believes the 90 item checklist helps to reduce risk by attempting to "defeat" the company's business model.
"Investors are looking to grow their capital on an absolute basis and want to invest in strategies that will produce over the long term. One of the best ways to appreciate capital is by investing in a strategy that concentrates holdings in a few well researched names and reduces risk by rigorously testing its investments. Idea number 40 is unlikely to add more value than idea 10," said Brar.
About Brar Investment Capital, LLC:
Bhupinder "Pope" Brar is managing partner and founder of Brar Investment Capital, LLC. The firm is based in the San Francisco Bay Area and is an investment advisor to Brar Investment Fund LP, which invests globally in value-oriented and special-situation equities. For more information, visit http://www.brarifunds.com or e-mail pope(at)brarifunds(dot)com.
This document does not constitute an offer to sell, or a solicitation of an offer to buy membership interests in Brar Investment Fund, LP. We will not make such offer or solicitation prior to the delivery of a definitive offering memorandum and other materials relating to the matters herein. Before making an investment decision with respect to the fund, we advise potential investors to carefully read the offering memorandum, the operating agreement, the related subscription documents, and to consult with their tax, legal and financial advisors. The fund is offered to accredited and qualified investors.