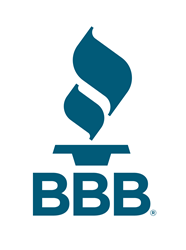 Arlington, VA (PRWEB) July 02, 2014
Noted security blogger Brian Krebs posted that 2014 will go down as the year that "extortion attacks went mainstream," and pointed to a series of blackmail letters targeting small retailers and restaurants. The letters, boldly labeled "Notice of Extortion," threaten negative publicity, harassment, bomb threats, and complaints to the Better Business Bureau if the recipients don't pay up by August with a bitcoin, the virtual online currency that is nearly impossible to trace.
"It's a bit flattering that the extortionists singled out BBB, but their threat is completely worthless," said Mary E. Power, president and CEO of the Council of Better Business Bureaus. "The first thing BBB does when we get a complaint is share it with the business and verify that the complainant is a real customer. If they are a customer, we help the business and the consumer work it out. If they are not a customer, we don't accept the complaint and it has no bearing at all on the business's BBB rating."
The extortion letters also threaten negative online reviews, which some BBBs offer. "BBB also scrutinizes customer reviews," said Power. "BBB doesn't publish reviews until we have verified the reviewer. Businesses should feel assured that these extortionists will not be able to make good on their threats involving BBB complaints or reviews."
Krebs speculates that the long lead time for the blackmail is due to the fact that many people don't yet know what a bitcoin is or how to acquire one (the extortion letter provides instructions). He also thinks virtual currency, which can be cashed anywhere, has made it easier for scam artists to operate locally since they can collect the payment anonymously. He notes that the less-traceable Bitcoin is replacing wire service transfer as the payment method of choice for scammers.
-30-
ABOUT BBB: For more than 100 years, Better Business Bureau has been helping people find businesses, brands and charities they can trust. In 2013, people turned to BBB more than 132 million times for BBB Business Reviews on more than 4.5 million businesses and Charity Reports on 11,000 charities, all available for free at bbb.org. The Council of Better Business Bureaus is the umbrella organization for 112 local, independent BBBs across North America, as well as home to its national programs on dispute resolution, advertising review, and industry self-regulation.
MEDIA CONTACTS: For more information, journalists should contact Katherine Hutt at 703-247-9345 or khutt(at)council(dot)bbb(dot)org or Kelsey Owen at 703-247-9376 or kowen(at)council(dot)bbb(dot)org. After hours, use the BBB Media Hotline at 571-422-3584.