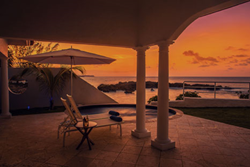 We wanted to create a community felling with this club and offer our members certain exclusive features that they cannot get anywhere else.
London, UK (PRWEB UK) 4 July 2014
Paradise Resorts, the luxury travel company, recently launched a Travel Club for discerning travellers. The club will create a close knit travel community and offer its members various perks and benefits. These perks will include extensive discounted travel deals, special events, offers and unique specialist promotions.
The Travel Club will be launched in early July and will cater to those travellers looking to book discounted travel for the summer. Even though the discounts and promotions will be a major part of why travellers will look to join the club, the sense of belonging and being able to share travel advice, stories and a sense of community is an even bigger draw for membership to the club.
"The idea for the Travel Club came about when we noticed a lot of people wanting to go on group travel excursions and share adventures with other people. We wanted to create a community feeling with this club and offer our members certain exclusive features that they cannot get anywhere else," said Mandy Burnett of Paradise Resorts.
Paradise Resorts offers rental holiday properties in Jamaica and the UK. It created the Travel Club to cater to the large number of travellers who were vacationing in Jamaica and the UK and wanted extra advice, offers and discounts.
"We wanted to make the Travel Club about more than just discounts, we wanted to create a close knit community of fellow travellers. We offer group travel packages, special deals for members and all inclusive holidays for those travellers who want to experience a new destination with like-minded people," said Marcia Grant of Paradise Resorts.
"The Travel Club differentiates us from our competition by giving our clients and customers a unique place to enhance their overall travel experience and creates a sense of belonging to a unique group of travellers. We connect members with a special website and frequent updates about happenings at the Travel Club and we hope to see this concept growing in the coming months as more and more travellers sign up to the service," said Mandy.
About Paradise Resorts
Paradise Resorts offers unique holiday rentals in Jamaica for every budget and taste. They specialise in unique properties in Jamaica for every occasion, from weddings, family events to corporate functions.
With a wealth of experience in the travel industry, the company is well placed to offer advice and assistance in all aspects of travel planning whatever the needs of travellers may dictate. They are able to provide experienced advice on Jamaican holiday rentals and apartments and when it comes to things like travel Itinerary to and from holiday rentals, tours and meal plans, they can offer bespoke and custom packages for their customers.
More information can be found at http://www.paradiseresortsjamaica.com