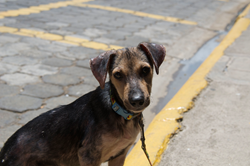 Helping people to help animals.
Paonia, Colorado (PRWEB) July 03, 2014
Compassion, Inc. (http://www.compassionincorporated.org) has launched an Indiegogo campaign in support of their pioneering non-profit business model. They will use donations to open or purchase hostels in underdeveloped countries and provide job training for local residents to operate these ventures. All profits are then used to operate animal rescues.
They call this venture the Butterfly Fund. The name comes from the Butterfly Effect – an element of chaos theory that states a single, seemingly inconsequential action can lead to unimaginable change.
Compassion, Inc. will use funds from the crowdfunding campaign to purchase their first hostel in San Juan Del Sur, Nicaragua. This venture will provide several benefits to the local residents. The most significant benefit is that all the profit from the business will remain in the local community. Compassion, Inc. will also create many much needed jobs in both the hostel and the animal rescues.
"We will also be providing the local residents with free or low cost vet care, stray spay & neuter, and educating the residents on how to be more compassionate towards animals," said Cappy Eliassen, Director of Compassion, Inc.
This model will be self-sustaining and will not require additional donations. Any donations beyond those needed for this venture will be used to expand Compassion, Inc.'s novel business model to other underdeveloped countries. This allows for rapid growth without concern of overextending the organizations finances.
501(c)3 status pending. Upon approval, all donations are retroactively tax exempt. Visit them on Facebook: https://www.facebook.com/CompassionInc