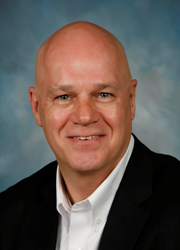 Gloucester, MA (PRWEB) July 06, 2014
Comdel, Inc, a worldwide leader in the design, development and manufacturing of Radio Frequency (RF) Power Supplies, has announced Robert Sinclair as its new Director of Sales.
Rob will report to the President Scott Johnson and will manage all sales operations globally. Rob brings over 20 years of sales management experience in the Semiconductor and RF industries since graduating from Sheffield Hallam University, Sheffield UK, with a Bachelor's Degree in Applied Physics. Rob was formerly Sales Manager for Johanson Technology and NXP Semiconductors.
"We welcome Rob's leadership to the role of Sales Director," said Scott Johnson, President. "Rob brings the experience necessary to help implement Comdel's vision and strategy for growth worldwide."
"As Sales Director, I look forward to offering Comdel's customers the advanced power supply technology, proven techniques and product reliability they are accustomed to while reinforcing long lasting partnerships and creating new customer agreements," said Rob Sinclair.
About Comdel, Inc.
Since 1966, Comdel, Inc. headquartered in Gloucester, Massachusetts, designs, develops and manufactures innovative, high quality RF and DC power systems for leading companies in semiconductor, metal heat treating, dielectric heating, lasers, induction heating and thin film markets. Its RF power systems offer the market's best power and frequency range, and are backed by an industry-leading research and development design department with over 30 years of engineering expertise and over 1,400 designs with frequencies from 20KHz - 100 MHz.
http://www.youtube.com/user/comdelcom