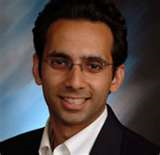 For less than the cost of one Starbucks grande latte a month, investors can now own diversified, buy-and-hold portfolios from Covestor.
Boston, MA (PRWEB) July 08, 2014
Covestor, an online investment management company, today unveiled Covestor Core Portfolios, in response to increasing demand for low-cost, passively managed investment products.
"Covestor's mission is to provide the widest breadth of portfolio choices at the lowest possible cost to help investors meet their financial goals," said Covestor CEO Asheesh Advani. "For less than the cost of one Starbucks grande latte a month, investors can now own diversified, buy-and-hold portfolios from Covestor."
The Covestor Core Portfolios add very low-cost, passively-managed solutions for the "core" part of investors' portfolios to the company's extensive selection of more than 100 actively managed "satellite" portfolios.
"Covestor Core Portfolios are a perfect complement to our satellite strategies," said Sanjoy Ghosh, the company's Chief Investment Officer. "By creating these new products, we now offer both actively and passively managed portfolios."
The three new portfolios invest in exchange-traded funds (ETFs) selected with the guidance of Covestor's experienced Investment Management Team. The diversified portfolios will rebalance periodically.
Covestor Core Portfolios introduced this week are:
Covestor Core Moderate Portfolio - 40% equities - 60% bonds
Covestor Core Balanced Portfolio - 60% equities - 40% bonds
Covestor Core Growth Portfolio - 80% equities - 20% bonds
Within each Covestor Core Portfolio, ETFs representing asset classes are selected based on quantitative factors, including growth potential, income, stability, inflation hedging, and diversification of risk.
"We carefully pick the ETFs in each portfolio because they cover a wide range of economic situations and also have low fees," Ghosh explained.
Covestor's No Management Fee Portfolios have a $10,000 minimum per portfolio. Most ETFs carry internal operational expenses, in addition there are trade commissions when the portfolios are initially purchased and periodically rebalanced. Total ETF trading commissions are currently estimated at around $20 annually. Other fees may apply.
About Covestor
Covestor became a registered investment adviser in 2008 and is widely regarded as a pioneer in bringing separately managed accounts online in a transparent marketplace.
The company has offices in London and Boston and is funded by leading Venture Capital firms including Union Square Ventures, Spark Capital, Amadeus Capital and Bay Partners.
Disclaimer: Covestor Limited ("Covestor") is an SEC registered investment adviser. Information pertaining to the registration status of Covestor can be found at http://www.adviserinfo.sec.gov, or may be received from Covestor upon request.
ETFs may trade at a discount to their NAV and are subject to the market fluctuations of their underlying investments. Neither the information nor any opinions expressed constitutes investment advice and is not intended as an endorsement of any specific portfolio manager. Past performance is no guarantee of future results.
Covestor 175 Federal Street, Suite 825 Boston, MA 02110.