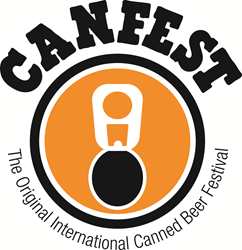 Reno, NEV (PRWEB) July 03, 2014
Nevada becomes an oasis for canned beer on August 23, 2014 with CANFEST, presented for the first time by the state's only brewery actively canning multiple brews, Joseph James Brewing Company, Inc. CANFEST celebrates breweries that utilize aluminum packaging and aims to shed light on the quality and vast selection of craft beers in cans.
Now in its sixth year, the festival found an ideal partner in the southern canned beer advocates and their diversity of style offerings, including a gluten free beer. Together, CANFEST and Joseph James Brewing Co. will continue to enhance canned craft beer's reputation and notoriety in Nevada and beyond.
"The one thing CANFEST needed was an injection of Battle Born love for canned beer," said event co-producer Ty Whitaker. "Joseph James's notoriety is skyrocketing. They give canned beer a great name. We are really excited to join forces with such talented brewers."
"Joseph James Brewing Co. is excited to partner with The Abbi Agency to present CANFEST," said brand manager Andrea Allison. "We realize this is an opportunity to showcase our growing collection of canned beers and promote the Nevada craft beer community. This event provides an excellent opportunity for craft breweries to collectively educate consumers about their beers and the benefits to serving craft beer in cans."
The Peppermill Resort Spa Casino hosts CANFEST in the 62,000 square foot Tuscany Ballroom. The event opens at 5 p.m. for VIP ticket holders, 6 p.m. for general admission attendees, and this year is extended until 11 p.m. Additionally, VIP tickets include a full buffet dinner. CANFEST offers more than 100 different canned beers from around the world for unlimited tastings to all ticket holders.
Tickets are on sale now at Craft Wine & Beer, BrewChatter, and online via the Peppermill box office. Advance tickets are $35 for general admission and $60 for VIP. Students can purchase a discounted $25 general admission ticket only at Midtown's Craft Wine & Beer.
CANFEST will also conduct Reno's first commercially BJCP sanctioned beer competition this year, awarding medals to individual beers based on the BJCP judging criteria.
In addition to a plethora of canned beers to sample, festivalgoers will enjoy live music from Los Angeles-based folk rock band Rose's Pawn Shop, a silent disco dance party, and bicycle-related activities provided by non-profit partner The Reno Bike Project.
CANFEST is produced by The Abbi Agency, a Reno-based digital communications firm behind the event since its inception, and presented by Joseph James Brewing Company.
Partners for 2014 include Craft Wine & Beer, Tahoe Mountain Sports, The Can Van, Plato's Closet Reno, 104.1 KRZQ, BrewChatter, and more. A portion of the event benefits the Reno Bike Project, a non-profit bicycle shop and advocacy group committed to creating a nationally recognized, cycling-friendly community through advocacy, education, and cooperation in the Truckee Meadows.
For more information visit http://www.canfestbeer.com or email info@canfestbeer.com.