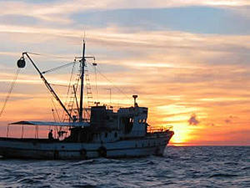 There are lots of ways on how you could make money out of fishing. All you need is your artistic ideas on how you can get money from it.
Anchorage, AK (PRWEB) July 09, 2014
Alaska Fishing Directory announced their new website to better connect with their customers and to show more about their services online. Customers can now visit their website at http://www.alaska-fishing-directory.com/ and view their services online.
Alaska Fishing Directory is the one-stop site that is dedicated to fishing and marketing. The owner of the site, Reuben Jenkins, created this site for all fishing enthusiasts and created blogs about fishing and business.
With a land area of 586,412 square miles (1,518,800 km2), not counting the Aleutian islands, Alaska is one-fifth the size of lower 48 states, and as Ken Schultz notes in his chapter on Alaska, "Alaska is a bounty of more than 3,000 rivers, more than 3 million lakes, and some 34,000 miles of coastal shoreline — numbers that stagger the imagination, underscore the wealth of opportunities for anglers, and translate into some of North America's premier fishing." A greater percentage of Alaskans fish than residents of any other state. Alaska features several different types of fishing. The two most popular are salmon fishing and halibut fishing. Other common types of fishing are saltwater fishing, fly fishing, and ice fishing. Fishermen have a variety of fish that they can catch including: Salmon, Trout, Northern Pike, Arctic Char, Dolly Varden, and Grayling. Alaska Fishing Licenses are required by law in Alaska for both residents and non-residents.
The Alaska Fishing Directory allows other successful businesses to posts their thoughts and ideas on how to succeed in fishing and business. For more info, call Alaska Fishing Directory at phone number (385) 218-7878 or visit http://www.alaska-fishing-directory.com/contact-us/