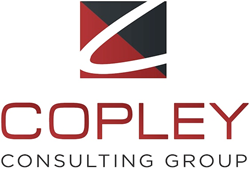 Boston, MA (PRWEB) October 13, 2014
The Copley Consulting Group, an Infor Gold Channel Partner, announced today that they will host a live software demo webinar on Thursday, October 16, 2014, at 2:00 pm EST featuring Infor SyteLine ERP Portals.
The SyteLine ERP Portals can allow customers and vendors to view:

Customer Orders (create new orders, calculate expected ship dates, check status of existing orders, specify drop-ships)
RMAs (create new RMA's and submit for approval)
Account Information (AR balances, maintain ship-to address information, maintain user information)
Outstanding Invoices (view and reprint Invoices)
Online Invoice Payment (credit card payments)
Inventory (search or drill-down through categories to find pricing and availability)
Service Repairs (initiate incidents for service)
Register for Webinar: http://copleycg.com/infor/infor-syteline-erp-portals/
About SyteLine ERP 10x
Infor SyteLine ERP provides the foundation to improve business efficiency, customer service, and overall manufacturing productivity for a broad range of industries, including metal fabrication, industrial equipment and machinery, high-tech and electronics, and more. Manufacturers can now unlock the potential of their people and capabilities and get software that works the way they think with the latest release of Infor SyteLine ERP 10x. Manufacturers will be able to expand capabilities, get a new look and feel, take advantage of additional industry-specific capabilities, and increase visibility into their business at all levels.
About Infor
Infor is fundamentally changing the way information is published and consumed in the enterprise, helping 70,000 customers in 194 countries improve operations, drive growth, and quickly adapt to changes in business demands. Infor offers deep industry-specific applications and suites, engineered for speed, and with an innovative user experience design that is simple, transparent, and elegant. Infor provides flexible deployment options that give customers a choice to run their businesses in the cloud, on-premises, or both.
About The Copley Consulting Group
For nearly 25 years The Copley Consulting Group has delivered enterprise solution success to hundreds of companies, ranging from Fortune 1000 companies to start-up operations. Having embraced solutions from two market leaders in Infor and IBM, Copley successfully implements world class solutions in the areas of ERP, CRM, Business Intelligence and Enterprise Asset Management. Offering extensive professional services as an integral component of our solution deployment, Copley provides training, education and technical services melded with a focus on Best Practices. For more information, go to http://www.copleycg.com.