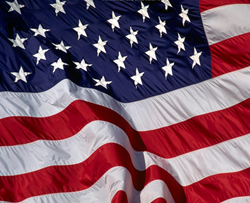 Optimum health brings independence and freedom.
Cincinnati, OH (PRWEB) July 03, 2014
Optimum health brings independence and freedom. Progene invites men to take action and measure their testosterone-levels "On the House, At their House" -- with a Free $50 At-Home Test Kit as a special rebate when any pack of Progene® is purchased at a retail store. Details can be found at ProgeneFREE.com
The clinical grade test kits are saliva based, painless, quick and easy and are completed in the privacy of home. No needles. No blood. No mess. Samples mailed in the prepaid pack go to Progene®'s FDA-approved lab, and results are available in 5-7 days.
Over 55 million men in the US are over 40 and experiencing some degree of natural testosterone loss due to age. Testosterone levels peak around the age of 20 and begin a steady decline every year thereafter. At lower levels, men may feel all or some of the signs of low-T including lack of energy, weight gain around the waist, low libido, less muscle mass and even depression.
Knowing testosterone levels is vital to feeling healthy, living well, and keeping one's freedom and independence!
"Maintain your T-levels," writes Jim Thornton, writer for Men's Health magazine. "Testosterone is the one chemical with the power to shape a man's destiny." http://www.menshealth.com/health/maximum-testosterone
Naturally supporting the production of testosterone, the Progene® over-the-counter formula contains clinically proven testosterone precursors and more than 15 rare herbal botanicals.
Herbal therapy has been practiced in China for centuries but such therapy is still an afterthought in the U.S.
Now that's beginning to change.
"We're incorporating ancient knowledge into patient care," states Galina Roofener, Cleveland Clinic's in-house herbalist. Adds Daniel Deides, Director of Cleveland Clinic's new Herbal-therapy Ward, "Western medicine may not have all the answers." http://time.com/66268/cleveland-clinic-chinese-herbal-therapy/
Progene® is the only testosterone supplement brand in the country with individually measurable results -- results that can make a difference in men's lives. Men can't help growing old, but no man has to feel old. This July 4th, visit ProgeneFREE.com and celebrate independence, freedom… and a free test kit for all.
About Progene®
Founded in 2003, Progene® continues to lead the market by addressing the decline of testosterone levels in men as they age. Progene® continues to evolve and innovate. The addition of the At-Home Testosterone Test Kit gives men the opportunity to actually see for themselves what Progene® can do to help restore their Power, Performance & Passion®. For over eleven years, Progene® has helped men feel younger and live well® with natural solutions to natural problems.
Progene® is currently sold nationwide at Costco.com/Costco Stores, Vitamin Shoppe, RiteAid, GNC Stores, Meijer, Stop & Shop, Bi-Lo Winn-Dixie, USADrug, Drugstore.com, Vitacost.com, Sears Marketplace, Harris Teeter Groceries, Brookshire's Food & Drug, LuckyVitamin.com, and more than 150 other local and regional retailers.
For more information about Progene® products, call 888-PROGENE, visit Progene.com, or go to facebook.com/800PROGENE.
PR Contact: Judith Hokanson 513-477-7973