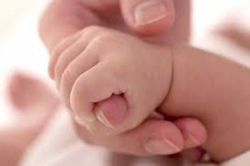 prescription oral viscous lidocaine 2% solution should not be used to treat infants and children with teething pain
(PRWEB) July 03, 2014
AttorneyOne.com, a recognized authority on law, update the website daily regarding all the latest information from the FDA on safety alerts for Lidocaine Viscous.
The FDA issued a safety communication on June 26, stating that prescription oral viscous lidocaine 2% solution should not be used to treat infants and children with teething pain as it can cause serious harm, including death.
FDA's reason for the warning is that, in 2014, the Agency reviewed 22 reports of serious adverse reactions, including deaths, in infants and young children 5 months to 3.5 years of age who were given oral viscous lidocaine 2% to treat mouth pain, or who had accidental ingestions.
If infants and young children are given too much viscous lidocaine this can lead to severe brain injury, seizures, and heart problems. A relative Boxed Warning is required by the Agency to be added to the prescribing information of viscous lidocaine.
Taking into consideration the latest developments, AttorneyOne.com monitor daily and update the website providing accurate information on all relevant FDA safety alerts. Sean Burke, director of Media Relations at AttorneyOne.com, adds "we are determined to keep an eye on FDA announcements concerning Lidocaine Viscous and inform the public. For that reason", he continues, "our focus should squarely fall on investigating these safety alerts and getting the word out."
As the FDA advises "Health care professionals should not prescribe or recommend this product for teething pain. Parents and caregivers should follow the American Academy of Pediatrics' recommendations for treating teething pain." And the Agency adds "Use a teething ring chilled in the refrigerator (not frozen). Gently rub or massage the child's gums with your finger to relieve the symptoms."
AttorneyOne.com has further information on Lidocaine Viscous at the website including latest major drug and medical products law news.
Headquartered in San Diego, CA Attorney One was founded in 2004 and is not a law firm. They offer a nationwide legal service which helps consumers find the best representation for their legal needs. You can learn more about Attorney One at our website http://www.attorneyone.com. You can also find us on Facebook at http://www.facebook.com/AttorneyOne. Checkout earlier news from us at http://www.prweb.com/releases/2014/07/prweb11991601.htm