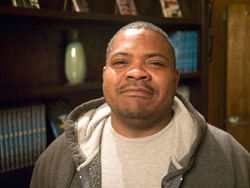 I have done a lot of programs in my life and the Narconon program is the only one that got me back to the top.
Denham Springs, LA (PRWEB) July 03, 2014
Narconon New Life Retreat, having graduated over 600 students since its inception, now celebrates its 8th year anniversary. The growth during the years since the grand opening have witnessed the substance abuse facility expanding from a licensed 16 bed facility to one that services an average of 55 clients per week, both inpatient and outpatient.
With students from as far away as Hawaii and Alaska to as near as the community they call home, Denham Springs, Narconon Louisiana has provided a non-traditional and successful treatment program, with the majority of its graduates going on to live happy, healthy and drug free lives. This year's anniversary is marked by the 640th graduate, TS from Michigan.
"I have done a lot of programs in my life and the Narconon program is the only one that got me back to the top," says TS in his recent graduation speech. "It took some work, but it all paid off in the end. I even got my dream job of being a Chef which would not have been possible without this program. Everything that I learned gave me the tools to be truly happy in life."
Narconon Louisiana was founded in 2006, shortly after Hurricane Katrina relocated hundreds of thousands of south Louisiana residents as well as leaving thousands of substance abusers with little option for recovery. "It quickly became apparent that the aftermath of Hurricane Katrina included a shortage of options for those suffering from alcohol and drug abuse. Living through and observing the need for help, planted the seeds which evolved into Narconon Louisiana," says Dr. Rohit Adi, Founding Member and Medical Director of the facility. "I am truly thankful we have been able to provide real assistance to addicts so they live productive, happy lives. When I hear the stories of each Narconon client's journey towards a sober, productive life, I know I am making a difference, one addict at a time."
One addict at a time. An addict as recent as TS or as early as CM, a 2010 Narconon graduate who reminisces, "Drugs are so far from me now – I no longer have any part of that life. It's been almost four years and I am still clean. I have my family and my kids and I am productive. I have my life back!"
About Narconon Louisiana New Life Retreat
Narconon Louisiana, located in Denham Springs, is a non-profit alcohol and drug rehabilitation center licensed by the Louisiana Department of Health and Hospitals. The Narconon drug rehabilitation and education program was founded in 1966 by William Benitez and uses the drug-free rehabilitation and social education methodology based on research developed by American author and humanitarian, L. Ron Hubbard. They are dedicated to eliminating alcohol and addiction through drug prevention education and rehabilitation. If you know someone struggling with alcohol addiction or drug abuse and would like more information visit http://www.DrugAbuseSolution.com or call 877-340-3602. Any questions you have in the matter will be addressed in confidence.