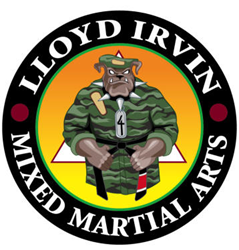 Camp Springs, MD (PRWEB) July 04, 2014
At Team Lloyd Irvin, the 2013/2014 Jiu Jitsu season came to close after the 2014 World Championships on June 2, 2014. With only a short break to recover and relax, Team Lloyd Irvin is back on the mats preparing for the 2015 World Championships. But before that, they have started their training for the 2014 No World Championship in Los Angeles, CA.
There are two "seasons" at Lloyd Irvin Martial Arts Academy. Gi season, which is just about all year round, but peaks from January through its conclusion at the Worlds in June. Then there's No Gi season, which lasts 3-4 months, beginning in the summer and concluding at the No Gi Worlds in the fall. This year, the 2014 No Gi Worlds will be held in October, instead of the normal November date, so Team Lloyd Irvin is setting the Gi aside for No Gi with only months to prepare.
In the Jiu Jitsu community, the Gi World Championships is generally more prestigious than the No Gi Worlds, however, No Gi Worlds is still a legitimate, challenging tournament, with the Worlds best present to compete. Jiu Jitsu fighters from all over the World fly to Los Angeles, CA to test their No Gi skills. The rules for No Gi are the same as the Gi for each respective belt level.
Team Lloyd Irvin began their No Gi season June 30th, learning to convert their current skills into No Gi. No Gi preparation doesn't differ much from Gi preparation. The fighters just need to get accustomed to changing their grips and hand positioning.
In 2012, Team Lloyd Irvin placed 2nd in Adult Overall as a team. That same year, head coach, Lloyd Irvin won the Senior division to win his 2nd No Gi World title. DJ Jackson, in his first year as Black belt, won the middle weight division.
This year, new Black belts Tim Spriggs and Sijara Eubanks will be competing at the No Gi Worlds, along with returning Black belts DJ Jackson and Nyjah Easton. Expected, but unconfirmed athletes to represent Team Lloyd Irvin will be brown belts Leo Maggio, Aarae Alexander, and Tye Ryan. Purple belts Malachi Edmonds, Jamil Hill-Taylor, and Devon Delbrugge may also make an appearance.
Lloyd Irvin's Martial Arts Academy is located in Camp Springs, Prince George's County, MD. Lloyd Irvin first opened the doors of the Academy in 1996, and has since grown into one of the most prestigious, most sought after BJJ and MMA academies in the World. The Academy offers classes for Men, Women, and Children in BJJ, MMA, Muay Thai, Wrestling, Fitness, and more.
For more information on Lloyd Irvin's Martial Arts Academy, please visit http://www.lloydirvinlive.com, or call 301-449-KICK, lines are open 24/7