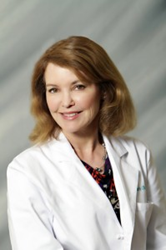 Long holiday weekends are the perfect time to undergo treatments such as a liquid facelift, liposculpture, or light laser resurfacing.
San Diego, CA (PRWEB) July 03, 2014
With the Fourth of July holiday weekend fast approaching, many people are thinking about parties, barbeques, and fireworks. However, according to this recent article, long holiday weekends are increasingly being used to undergo cosmetic procedures that require little downtime. Dermal fillers, body contouring, and laser treatments are especially popular as they have a low risk of side effects and produce natural results.
"Long holiday weekends are the perfect time to undergo treatments such as a liquid facelift, liposculpture, or light laser resurfacing," said leading San Diego cosmetic dermatologist Dr. Butterwick. "Without work obligations to worry about, the patient can relax and take the time needed to rejuvenate their appearance."
While treatments to correct such skin conditions as facial volume loss, age spots, or excess fat usually have little to no downtime, meaning a person is able to resume everyday activities after the treatment, there may be some bruising, swelling, or redness apparent. These minimal side effects can be easily covered up with makeup and will disappear over a long holiday weekend. When returning to work, the patient will have a more refreshed and youthful appearance.
"A long holiday weekend can take the stress out of worrying about the minimal downtime from a cosmetic procedure. If a patient wants to undergo a procedure such as a dermal filler or laser resurfacing treatment, a long holiday weekend is a great opportunity to finally get it done," explained Dr. Butterwick.
In San Diego, dermal filler treatments can be performed by Dr. Butterwick at Cosmetic Laser Dermatology, who has been referred to as an "expert injector" and is known for her expertise with injectable dermal fillers. Fractional resurfacing is another procedure perfect for the weekend, and liposculpture over a long holiday minimizes the amount of days needed to be taken off work.
"When deciding to have any cosmetic procedure done, it's vital to choose a board-certified, expert doctor," stated Dr. Butterwick.
Kimberly J. Butterwick, MD, is a world-renowned skincare specialist and board certified dermatologist in San Diego. In practice for over 20 years, Dr. Butterwick has made a name for herself as an 'expert injector" and is a current member of advisory boards for Allergan, Merz and Valeant, the makers of top dermal fillers Juvederm, Restylane and Sculptra. Aside from her unique and specialized knowledge of injectables, Dr. Butterwick is considered a leading authority on laser treatments, liposculpture and minimally invasive body contouring procedures.