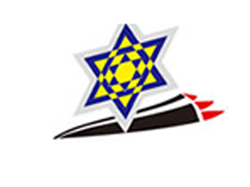 Zhengzhou, China (PRWEB) July 05, 2014
According to an iAbrasive report on Thursday, iAbrasive reporters visited Dongguan Yuda Abrasives Technology Co., Ltd., which is an experienced and professional abrasives manufacturer.
At 9 o'clock in the morning, Yuda employees began to show guests around. Visitors visited Yuda grinding workshop, assembling workshop, manufacturing workshop and flap disc work site, where high-speed machines captured their eye. Some of them even took out mobile phones to take pictures. Meanwhile, Yuda technicians talked about the fully-automatic flap disc machines and its performance in detail.
During the visit, Wang Mingyuan, secretary-general of China Coated Abrasives Association, expressed his opinion, "It is more than flap disc machines, it is an amazing "robot performance".
On 2nd July, 2014, Dongguan Yuda Abrasives Technology Co., Ltd. has officially joined iAbrasive and upgraded to iAbrasive Gold Member, which enables the company to do abrasives foreign trade online and further develop its business scope far and wide. The company now owns a featured iAbrasive online store, where all its products can be displayed to potential buyers all over the world. As a professional abrasives online trade platform in China, iAbrasive will always welcome new members to join in the big family and achieve mutual benefits.
See the original article at: http://www.iabrasive.com/articles/iabrasive-visits-yuda-flap-disc-workshop
To know more about iAbrasive at: http://www.iabrasive.com/.