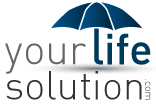 Chicago, IL (PRWEB) July 03, 2014
YourLifeSolution.com, an online life insurance research and quote service, is today publishing a tutorial on how to hybrid the low prices of term life insurance and the extended guarantees of permanent life insurance. Eric Smith, the founder of YourLifeSolution.com, has published the mathematical analysis of this concept here:
http://yourlifesolution.com/lifeinsurancequotes/between-term-life-insurance-and-permanent-level-life-insurance-is-an-innovative-solution/
"Far too many people get bogged down with the false dichotomy between term life insurance and permanent life insurance. There are ways to not pay 8 times as much for coverage while still hedging against the financial risk of longevity. Generally speaking, most life insurance agents are far too transactional. For them, everything has to be commoditized into some simplistic spreadsheet, when in-fact, some of the best solutions require a bit of math and research. I published this explanation as a way to set myself apart from the herd of quote websites in existence," said Eric Smith.
YourLifeSolution.com intends to publish future explanations including one that critiques the logic of long term investments in gold, the futility of low-deductible car insurance, and how to guarantee a tax-free retirement income stream until death without leaving estate taxes for relatives.
Consumers interested in viewing their own life insurance rates online are encouraged to visit YourLifeSolution.com. Information can also be obtained by phone at 888.374.2764.