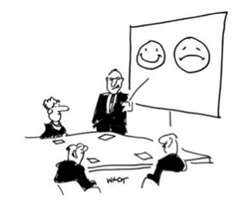 At 281,000 June ADP was the highest since late 2012.
Chicago, IL (PRWEB) July 03, 2014
Wednesday, July 2nd was mostly a positive day in terms of economics announcements effecting housing, as noted by Peoples Home Equity. The morning began is a disappointing third consecutive weekly decline in mortgage applications. However, just over an hour later markets were jubilant to hear that ADP's monthly employment change for June beat the market forecast by 37%!
TradingEconomic.com shows the MBA mortgage applications were released early on Wednesday morning posted a -0.2% decline for the week ending on Friday, June 27th. Coincidentally this negative announcement was better than the expected -0.74% number.
After the substandard mortgage applications news, TradingEconomics.com showed the June employment numbers announced by ADP. At 281,000 June ADP report was the highest since late 2012. This news is very much welcomed by lenders as it implies a higher number of mortgage applicants in the future. This ADP report number may be a precursor to a lower unemployment rate announced for July, only time will tell.
Over the past three weeks, 30 year fixed mortgage rates have responded to mixed economic news by trending between 4.1% and 4.2%. On the one hand, the stock market which tends to trade on future expectations is doing very well. On the other hand, 1st quarter GDP growth shows that the best was terrible at -2.9% growths. Peoples Home Equity is optimistic regarding mortgage applications and the overall economy based on the rising home sales, falling unemployment, and stalling home prices/mortgage rates. Even if there is a market correction in the stock market causing a possible pullback in home prices, Peoples Home Equity thinks this would be a major buying opportunity. To prepare for a home purchase the lender encourages prospects to get approved for a mortgage now instead of risking higher rates in the future.
If in need of purchasing a home this summer consider speaking to a Peoples Home Equity loan officer today at: 262-563-4026