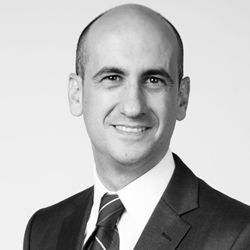 Eduardo's depth of experience and knowledge will help enhance Alder Koten's capabilities to serve clients at the board level
Houston, Texas (PRWEB) July 03, 2014
Eduardo will perform leadership search work focused on board members, and consulting engagements related to board effectiveness, performance management, financial information architecture, and risk and control management.
Eduardo has served various leadership roles, including Chief Financial Officer. He has worked in Banamex, and other multinational companies such as CEMEX and Femsa with responsibilities expanding to the Americas, Europe and Asia. Eduardo has also worked in financial and operational restructuring for distress companies, as well as advisory services in Finance, risk management and Strategic Planning. He has participated as a member of the board for profit and non-profit organizations.
He holds a bachelor's degree in Mechanical and Industrial Engineering from the Instituto Technologico y de Estudios Superiores de Monterrey and a Master in Business Administration from Carnegie Mellon University. In addition, he has participated in executive programs at the Wharton School of Business, Harvard Business School, Kellogg School of Management, amongst others, and has pursued studies in Philosophy and History.
"Eduardo's credentials, relationships and understanding of the issues driving today's boards, combined with his keen understanding of the executive talent management issues cutting across several markets, borders, and industries, will be a great fit for Alder Koten and our clients," said Jose Ruiz, the firm's CEO. "His depth of experience and knowledge will help enhance Alder Koten's capabilities to serve clients at the board level."
Alder Koten helps clients acquire, develop and transition leadership talent through a combination of research, executive search, cultural & leadership assessment, and other talent advisory services. The board services practice helps owners, investors, and boards assess their composition, group dynamics, their information architecture, and their ability to focus on substantive issues. This includes determining the right board composition and the characteristics sought in new directors. The practice also helps clients search and select non-executive directors. Alder Koten consultants maintain close ties to outstanding leaders and potential directors, in multiple industries and geographies. These relationships support their ability to identify and evaluate exceptional candidates for every appointment.
For more information about Alder Koten, please visit http://www.alderkoten.com/