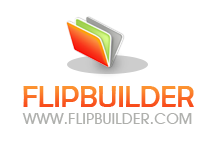 (PRWEB) July 05, 2014
Flip Builder has launched new digital publishing solution, the Page Flip Maker, which enables page turning in a more interactive and interesting way. The software converts documents from PDF form into Page Flip making it more accessible to users.
It is an all-in-one self publish software for all business and individual users. In addition to the excellent page turning effects, it allows the user to reach wider audiences through devices such as PC's, mobile phones and tablets. The edit page feature allows users to insert YouTube videos, items created using Flash and photos making it even more interactive. The Page Flip Maker also enhances social sharing via social media sites such as Facebook, Twitter, and Google+. They can publish social friendly magazines to engage their readers on Facebook with ease. The software also allows users to track their readers and thus to track important trends in the market. This is done through Google Analytics.
Among the top reasons to choose and use the Page Flip Maker besides the realistic page flip effect are, the Customized settings available to completely customize the flipbook, with a background, toolbar, brand logo and icon and the mobile reading option which offers an easy reading experience on mobile.
The software allows the page flip book to become Search engine friendly (SEO), and books can easily be found via Google and Bing. The Page Flip Maker also enhances the availability of social features and users can share, like or post their flipbook content directly. The software also allows embed multimedia. This includes the insertion of videos, audios, Flash and other animated elements into an e-book page.
The Page Flip Maker enhances the readers shopping experience and allows customers to purchase directly on flipbook. Page flip books can be distributed anywhere and can be published to Flip Builder cloud publishing platform directly.
A video of how the software works and a free trial are available on the website. Demos are also available for viewing on the website.
About Flip Builder:
Flip Builder is a professional digital publishing platform which creates software to convert static PDF files into online flipbooks.
For more information, visit http://www.flipbuilder.com.