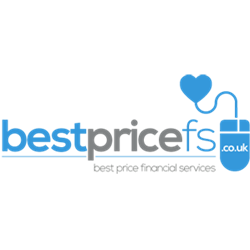 Best Price Financial Services aims to be nationally recognised as a leading supplier in providing cost-effective, quick and efficient, holistic financial services to the consumer.
(PRWEB UK) 7 July 2014
A new website that allows consumers to access information about some of the most commonly bought financial services products, compare the various offerings from several of the leading providers in these markets via the website's comparison tool and then buy their chosen product directly from the provider for the lowest fees and commissions available online, has gone fully live for the first time.
Best Price Financial Services is a non-advisory, direct-to-consumer sales proposition that has been developed in line with legislation requiring IFAs to charge for their services upfront rather than taking a fee as a percentage of a product's premium.
These upfront charges, combined with a reduction in bank-led financial advice, are making access to cost-effective financial advice difficult to secure for many consumers. By providing their service for lower fees or commissions than other online brokers, while ensuring the quality of the products on offer, Best Price Financial Services is offering consumers a cost-effective and viable alternative.
Best Price's life insurance and income protection portals make products available for a low, one-off fee of just £20, the best price currently available in these markets; stand alone motor legal protection, (or uninsured loss recovery) annual fees start at just £6.75, representing a saving of £18.25 on the industry average. Investment products are available for just 0.2 per cent with no initial charges, no switching fees and 100 per cent rebate of any commissions.
Richard Harry, Director of Best Price Financial Services, said: "A large proportion of people in the UK are currently unable to access financial advice and financial education in order to save sufficiently for themselves and their family as they find the fees charged by IFAs prohibitive.
"Best Price Financial Services enables people to buy insurance, savings and investment products online at a price affordable for everyone. The products have been developed to be straight-forward and transparent, so that consumers can easily understand the scope of each one, are of a high quality in terms of what they offer the buyer and represent fantastic value for money."
As well as offering compelling investment and insurance opportunities, the Best Price website will also seek to help people self-educate, via online reading material, on the choices available to them in retirement, how to convert investments into income and how to find the best product for their requirements.
Best Price has been developed to be a web-based service. However, if a client requires a more complex service, they can request a meeting with one of Best Price's financial advisers. The first meeting will be free of charge.
"We are committed to offering quality and choice through our website to consumers searching for 'best price' products, with or without the engagement of an adviser, and enabling those who wish to take control of their own financial product purchases," said Harry.
"The unfortunate consequence of increased regulation has meant that many people are unable to afford to access the advice they need to secure their financial security. Through our proposition, we are endeavouring to assist the customer in identifying their needs, provide relevant, quality products that meet those needs and then give them the choice to buy these products online at a reduced cost."