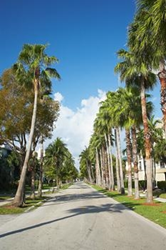 Declining preference for sunny shores and relaxed living began mid-2013.
(PRWEB) July 05, 2014
For some time, home buyers from overseas have been looking to vacation spots in the U.S., but a recent report from Trulia said on June 19th in a release titled "International House Hunters Shifting from Vacation Areas to Urban Neighborhoods" that they are fonder of big cities which The Federal Savings Bank found intriguing.
The report noted that dense urban neighborhoods, which are zip code tabulation areas with 5,000 housing units, are becoming more popular based on searches made on the real estate website by foreign house hunters. This trend reverses the previous preference for vacation areas, defined as ZCTAs with at least a quarter of the homes primarily serving as seasonal- or occasional-use properties.
In 2014 through May, 4 percent of the searches on Trulia were made by users overseas. Of that group, 9.4 percent were for dense urban areas, while 4.7 percent targeted vacation areas. The increased interest in cities has been apparent since 2012. Declining preference for sunny shores and relaxed living began mid-2013.
Who wants to move to the city?
The data also showed that the desire to have easy access to mass transit and live in the shadow of looming skyscrapers is not as common among house hunters from all countries. One trend that was consistent is that each country tracked showed more interest in cities.
Brazilians, who accounted for 4.1 percent of all foreign searches through May, had 25 percent of their queries targeting dense urban neighborhoods. Only 6 percent focused on vacation areas. Russians and Australians are also looking to cities, with 27 percent of their searches centering on urban living while only 4 percent sought fun in the sun.
Canadians had the greatest preference toward locations for rest and relaxation, with 13 percent of queries aimed at these areas. Eleven percent searched in urban centers. All other countries, including the U.K., France and Japan, showed interest of 6 percent or less for vacation spots.
Where are international house hunters searching?
Trulia compiled a ranking of the locations favored by home buyers from overseas - in both vacation and urban areas - which can be useful if you're looking to get a multicultural experience on your own home search or lessen your competition. Miami, which was one of the top cities for net migration between July 2012 and 2013, according to Business Insider on March 27 in a release titled "Here Are The Most Popular Destinations For Immigrants Coming To America," was the top-ranked urban area. Key Biscayne, Florida, was the top vacation spot.
Whether you'll be joining international house hunters in the quiet of Key Biscayne or the high energy of Miami, contact the Federal Savings Bank, a veteran owned bank, for information about low cost mortgage options.