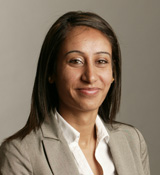 We are extremely pleased to have secured the community care contracts across the country to enable us to continue to represent the interests of these individuals
London, United Kingdom (PRWEB UK) 3 July 2014
Duncan Lewis Solicitors, a Legal 500 recommended law firm, have been awarded community care contracts covering 14 of the firm's offices across the UK.
Duncan Lewis are the largest Legal Aid practice in the UK and one of the leading firms delivering community care legal services.
The firm are one of a limited number of firms across the UK that have been awarded with Legal Aid contracts to offer community care services in 14 offices across the UK for the next three years. The firm have secured contracts in 14 offices spanning the UK in the areas; London, the South, South West, East and West Midlands, Wales, Merseyside, North West, North East and Yorkshire & Humberside.
In a difficult time for clients being able to procure Legal Aid, Duncan Lewis are pleased to report that they will continue to provide publicly funded specialist community care work to the most vulnerable clients who qualify. The new contracts will enable us to continue to represent vulnerable clients across the UK, in a range of community care matters including judicial review cases against social services, NHS and UKBA and in Court of Protection cases.
Ravinder Brar, Director of Duncan Lewis Community Care department said: "It can be extremely difficult for vulnerable and disabled clients affected by outcomes of public bodies streamlining their services, to challenge such decisions, especially with fewer firms doing legal aid work, so we are extremely pleased to have secured the community care contracts across the country to enable us to continue to represent the interests of these individuals."
About Duncan Lewis
Duncan Lewis, established in 1998, is the largest civil legal aid practice in the UK and one of the country's fastest growing firms of solicitors, serving both corporate entities and private individuals from offices across London and throughout the UK. A recommended leading law firm by Law Society Lexcel, Legal 500; Duncan Lewis employs over 500 members of staff and was the first law firm to achieve the Investors in People Gold Quality Standard Mark in 2009. Representing over 25,000 clients per year, the company has an excellent reputation in the Administrative Court, High Court and Court of Appeal in the Immigration, Public law and Family/Child Care jurisdictions.
Established areas of law are: business immigration, child care, civil liberties, clinical negligence, community care, crime and fraud, dispute resolution, debt and insolvency, employment, family and divorce, housing, asylum and immigration, litigation, mental health, personal injury, prison law, professional negligence, public law and administrative law, regulatory matters and welfare benefits.