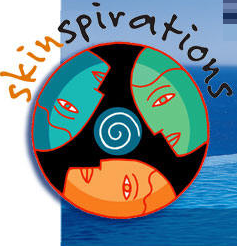 Tampa Bay, FL (PRWEB) July 07, 2014
Skinspirations, a center for cosmetic enhancement devoted to non-surgical aesthetics, will be hosting a reopening event on July 10th, from 5-7:30pm, during which they will be accepting donations in exchange for raffle prizes which include aesthetic services and products. These donations will benefit the local Dress for Success of Tampa Bay. Skinspirations' recent expansion has warranted the reopening event, and all participants will have the opportunity to support Dress for Success by donating an item from the organization's Wish list or purchasing raffle tickets. Dress for Success Tampa Bay works to "promote the economic independence of disadvantaged women by providing professional attire, a network of support and career development tools."
A representative from Dress for Success Tampa Bay will be attending the event to provide more information on the organization. In addition to the charitable undertone, the event will also have the following:
●Event-only pricing for all product & treatment demonstrations;
●Giveaway of a free SkinPen treatment;
●Obagi product education;
●Summer makeup tutorial by a glo minerals makeup artist; and
●Spin-the-wheel for beauty prizes, including Botox, Juvéderm, Voluma, Latisse Lash Kits and glo minerals makeup.
Skinspirations has added two highly-skilled employees to their team of skin care experts in addition to new services and treatments to their menu, as well as moved into a newer, more spacious venue. At their reopening event, all attendees will be encouraged to celebrate these recent successes by learning more about skin care, makeup and beauty regimens for the summer. They will also be giving away discounted services and products, as well as $25 Skinspirations gift cards to all attendees.
This event will take place on July 10th from 5:00-7:30 p.m. As space is limited, please call (727) 571 1923 to reserve your spot.
For more information about Skinspirations, visit http://www.skinspirations.com.
About Dr. Cynthia Elliott and Skinspirations:
Cynthia Elliott, M.D., is the board-certified owner of Skinspirations, located in Clearwater, Florida. Dr. Elliott obtained her M.D. from the University of Illinois College of Medicine, and then completed her residency in Emergency Medicine at Denver General Hospital and the University of Colorado Health Sciences Center. She has been on staff at Bayfront Medical Center, St. Joseph's Hospital, University Community Hospital and Mease Countryside Hospital, and has served on the faculty of the USF School of Medicine. Dr. Elliott currently serves as an expert witness in Cosmetic Medicine for the Florida Board of Medicine. Her company, ExpertEsthetics, provides online video training in advanced injection techniques, as well as hands-on technique training for other practitioners. Dr. Elliott is also a national and international trainer for Cutera Lasers, training other physicians in the use of aesthetic lasers with skin of all colors. Skinspirations specializes exclusively in rejuvenation, enhancement and anti-aging treatments for the face and body. With her staff of aesthetic experts, you know you'll get the best results obtainable. Dr. Elliott has been in practice for over 20 years, and has the experience and reputation to have been chosen by the makers of Botox® Cosmetic and Juvéderm to train other physicians and practitioners in her techniques. For more information, visit http://www.skinspirations.com.