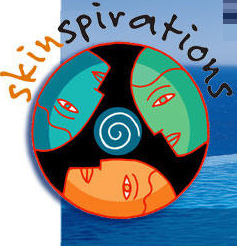 An SVF injection can effectively provide improvement in symptoms for years in many patients.
Tampa Bay, FL (PRWEB) July 28, 2014
Nearly 53 million Americans today are suffering with arthritis, with the majority of them diagnosed with osteoarthritis. (1) Osteoarthritis is a degeneration of joint cartilage and its underlying bone, causing significant pain and stiffness. While osteoarthritis has no cure, "stem cell therapy has been demonstrated to induce profound healing" in many forms of arthritis, according to the Stem Cell Institute. (2) Dr. Cynthia Elliott of Skinspirations, a center for cosmetic enhancement devoted to non-surgical aesthetics and now also specializing in administering regenerative medicine by stem cell, has made use of these services in a recent case study, which resulted in improved health in one of their clients.
Stem cells are unique from other cells for the following reasons:
(a) They can renew themselves through cell division; and
(b) Under certain conditions, they can become tissue or organ-specific cells.
Stem cells are revered for their ability to make replacement tissues, as it relates to regenerative therapy. (3) Medical scientists and researchers are discovering the seemingly endless possibilities of what stem cells can treat, including brain damage, bone repair, kidney disease, etc. (4) This treatment is starting to boom in the medical world as a viable procedure, but Skinspirations has already had these practices in place, establishing them as progressive practitioners in the field.
Skinspirations is specifically studying the Stromal Vascular Fraction (SVF)—another term for stem cell treatment—and how it affects knees with severe arthritis. According to Dr. Elliott, Stromal Vascular Fraction can help to repair, replace and restore any damaged cells within the body—Dr. Elliott performed the stem cell procedure on her uncle after first treating other patients during her training, and he experienced the following results:
Case in Point:
Joe Elliott, a 63-year-old male, had severe arthritis in one knee. Doctors advised him to get a knee replacement, but Joe was hoping to avoid surgery for as long as possible. After talking to Dr. Elliott about the treatment, he drove to Skinspirations from Missouri to go forward with the stem cell procedure.
Dr. Elliott performed the treatment with the following steps:
(1) Numbed his abdomen with anesthesia;
(2) Removed about 100 cc of fat;
(3) Processed the fat to isolate the SVF;
(4) Numbed the arthritic knee; and
(5) Injected the pellet of SVF into the joint of his arthritic knee.
Joe said the procedure itself was almost completely painless, and in fact was up helping to assemble office equipment immediately after the injection. The next morning, Joe had the ability to bend his knee more than he had been able to for months, with no resulting pain. Over the 3 months since his treatment, Joe is reporting continuing improvement in the knee and says he would estimate that it is already 50% better than before the injection.
Dr. Elliott reports that there is usually an immediate anti-inflammatory type of relief felt with stem cell treatment, and then further improvement over several months, as the stem cells and other factors sometimes regenerate new collagen.
"Severe arthritis of the knees affects entirely too many people today for us to ignore a possible treatment," said Dr. Elliott. "An SVF injection can effectively provide improvement in symptoms for years in many patients."
The Skinspirations staff has had extensive training in aesthetics across the board, including Botox, injectable fillers, laser treatments, and injection lipolysis. Although their focus has been on providing advanced non-surgical aesthetic treatments, Skinspirations is now expanding their services to include regenerative medical treatments for their clients.
For more information about Skinspirations, visit http://www.skinspirations.com.
About Dr. Cynthia Elliott and Skinspirations:
Cynthia Elliott, M.D., is the board-certified owner of Skinspirations, located in Clearwater, Florida. Dr. Elliott obtained her M.D. from the University of Illinois College of Medicine, and then completed her residency in Emergency Medicine at Denver General Hospital and the University of Colorado Health Sciences Center. She has been on staff at Bayfront Medical Center, St. Joseph's Hospital, University Community Hospital and Mease Countryside Hospital, and has served on the faculty of the USF School of Medicine. Dr. Elliott currently serves as an expert witness in Cosmetic Medicine for the Florida Board of Medicine. Her company, ExpertEsthetics, provides online video training in advanced injection techniques, as well as hands-on technique training for other practitioners. Dr. Elliott is also a national and international trainer for Cutera Lasers, training other physicians in the use of aesthetic lasers with skin of all colors. Skinspirations specializes exclusively in rejuvenation, enhancement and anti-aging treatments for the face and body. With her staff of aesthetic experts, you know you'll get the best results obtainable. Dr. Elliott has been in practice for over 20 years, and has the experience and reputation to have been chosen by the makers of Botox® Cosmetic and Juvéderm to train other physicians and practitioners in her techniques. For more information, visit http://www.skinspirations.com.
1."Arthritis-Related Statistics." Centers for Disease Control and Prevention. Centers for Disease Control and Prevention, 17 Mar. 2014. Web. 05 June 2014.
2.Riordan, Neil. "Stem Cell Therapy Osteoarthritis." Stem Cell Institute. N.p., 2012. Web. 05 June 2014.
3."Frequently Asked Questions." Stem Cell Basics: Introduction [Stem Cell Information]. National Institutes of Health, 2002. Web. 10 June 2014.
4."Stem Cells Hold Keys to Body's Plan." Stem Cells Hold Keys to Body's Plan. Case Western Reserve University, 05 June 2014. Web. 05 June 2014.