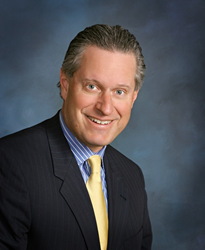 This analyses puts a new slant on the conundrum of rent versus own.
Raleigh, NC (PRWEB) July 05, 2014
Top 10 Natural Disaster Risk Cities in the U.S. to potentially avoid when purchasing a home, insuring a home or investing in real estate securities, as researched by 25 year veteran Andy May and ADRMortgage.com and Elizabeth Killinger, senior research and actuarial analyst at ADRMortgage.com.
ADRMortgage.com's Andy May and senior research assistant, Elizabeth Killinger, release the research that purports to illustrate why these top ten real estate markets may not be the place to purchase when looking to invest, insure or live. This is a relative ranking of each city in the US and over 3,000 counties and is for uninsured risk exposures.
The basic premise from which ADRMortgage.com developed this model begins with two major elements for 3 different audiences that all share similar risks. The two major elements are severity and frequency of damage caused by natural disasters. ADRMortgage.com has developed proprietary models that are based on readily available government databases to develop a frequency model for 4 different natural disasters. Not all natural disasters effect the 3 "investors" mentioned above equally (audiences are the consumer, investors and insurance companies).
The 4 different natural disasters that cause uninsured losses are tornadoes, hurricanes, earthquakes and floods. These 4 natural disasters were then developed to determine a predictive time period over the next 20 years (the expected life of a mortgage is approximately 7 years). Most investors, home owners and bond holders may have a horizon of only 8 to 10 years, but the ADRMortgage.com model evaluates 20 years in this release. If interested in the 10 year model, please contact elizkillinger(at)gmail(dot)com or andymay(at)adrmortgage(dot)com.
Astute investors may surcharge these areas in order to adversely select their competition. However, the model compensates for insurance coverages and their costs. While fire risk may be highest in southern California it is almost a given that nearly every home has fire coverage and the three interested parties would be made full by such an occurrence. Therefore, the model does not discount southern California cities for fire risk.
Insurance claim payment amounts for homes are fairly negotiable, after the natural occurrence. While most insurance coverage is for a specified amount there is a certain amount of political risk associated with large natural disasters and insurance carriers often times step forward with positive results for the home owner and subsequent mortgage bond holders.
For more information on mortgage loans, call ADRMortgage.com at 919 771 3379 or visit ADRMortgage on the web.
Get the most value out of a home sale or purchase by working with licensed professionals that have significant experience. Why risk your biggest asset to an 18 year old unlicensed person at a bank or credit union (these "loan officers" are often times unlicensed, although afforded lofty titles)? Find additional information from Andy May at Andy May's blog. ADRMortgage.com was founded by Andy May in 2005. Refinance, Purchase, VA, FHA, and nearly every loan product - for additional information, please go to http://www.adrmortgage.com or contact Andy May directly. License number 103418.