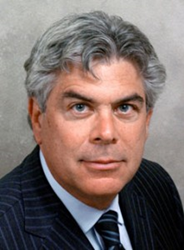 Newport Beach, CA (PRWEB) July 04, 2014
A leading plastic surgeon in Newport Beach, California is employing state-of-the-art technology to give a visual representation of what a patient can expect after undergoing a breast augmentation procedure.
Jed Horowitz, M.D. is a Board Certified plastic surgeon using a process that involves uploading a photograph of the actual patient, not a model. The program then enhances the picture according to desired changes in size and shape, and produces a new digital photo which is a very accurate representation of what the patient may expect after the procedure.
"This type of technology is very important in the preparation of the patient for the post-surgery experience," said Dr. Horowitz. "The finished photograph is something they can look over while they prepare for their new life after breast augmentation."
After graduating Medical School at SUNY, Buffalo, Dr. Horowitz completed a Surgical Internship at Boston University and a General Surgery Residency at Emory University School of Medicine in Atlanta, Georgia. Dr. Horowitz then received extensive plastic and reconstructive surgery training at the University of Virginia. He also completed a fellowship in Craniofacial Surgery and Maxillofacial Surgery.
Dr. Horowitz is board certified by the American Board of Plastic Surgery and is a Fellow of the American College of Surgeons. He is a member of local, national and international organizations and societies. These include: the American Society of Plastic Surgeons (ASPS); the American Society of Aesthetic Plastic Surgery (ASAPS); the California Society of Plastic Surgery; and the Orange County Society of Plastic Surgeons. Furthermore, he has held teaching positions at local medical schools and is affiliated with Orange Coast Memorial Medical Center and Hoag Hospital in Newport Beach.
He is also a member of the community of surgeons at BreastAugmentation.com, the largest online resource for news and information related to breast cosmetic surgery. Board Certified surgeons participate in Q&A forum to answer specific concerns from prospective patients. Persons interested in learning more about breast augmentation can register for free by clicking here: Register. Physicians interested in joining our community can call 561-405-9300 for information.
Initial consultations with Dr. Horowitz are complimentary, and he can be reached at:
3991 MacArthur Blvd. | Suite 320 | Newport Beach, CA 92660 | (949) 720-3888
https://pacificcenterplasticsurgery.com/