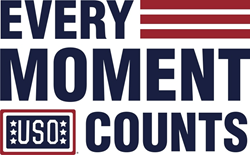 Thank you to all for making this happen -- our troops, the USO and the Obama family -- I deeply and truly appreciate it." - Armando Christian Perez (Pitbull)
Arlington, Va. (PRWEB) July 03, 2014
WHAT: "Salute to the Military" USO Concert Event on the South Lawn featuring International Superstar Pitbull
WHEN: Friday, July 4, 2013
WHERE: White House South Lawn
1600 Pennsylvania Avenue, NW
Washington, DC 20500
WHY: For the sixth consecutive year President Obama will invite 1,200 troops and military families to celebrate Independence Day on the White House South Lawn. The Fourth of July extravaganza will include a barbecue, family-friendly games and activities, a musical selection by "The President's Own" U.S. Marine Band as well as a USO performance by Latin Grammy Award-winning entertainer Pitbull. Americans will be invited to join in on the moment by LIVE streaming the concert at http://www.whitehouse.gov/Live.
Since the very first "Salute to the Military" event in 2009, the White House has hosted more than 7,200 military families on the July 4th holiday. Last year the first family celebrated the service and dedication of troops around the world with military families and two-time Grammy Award-winning band fun. In 2011, the White House launched Joining Forces, an ongoing initiative led by First Lady Michelle Obama and Dr. Jill Biden, calling for all Americans to show support for military families. Last September, in support of the initiative, the First Lady visited troops and military families at the USO's Warrior and Family Care Center at Fort Belvoir. Additionally, Dr. Biden hosted two USO service projects at her home, including a special Full Circle Home Mother's Day care package event.
A staple in the music industry since 2004, Pitbull, also known as Armando Christian Perez, is a globally successful musician, performer, business entrepreneur, fashion icon and actor whose career sales have exceeded 5 million albums and over 60 million singles worldwide. Pitbull has had #1 hits in more than 15 countries, his videos have over 5 billion views and his social reach matches audiences of some television networks. Most recently, the international icon teamed up with Jennifer Lopez and Brazilian singer Claudia Nettie to perform the World Cup anthem at the 2014 World Cup opening ceremony.
This will be Pitbull's second USO tour experience. In 2007, the star visited and performed for more than 1,400 troops and military families in Okinawa and South Korea. Other celebrity entertainers who have performed at the "Salute to the Military" events, creating lasting moments for our troops and military families, have included Jimmy Fallon, Michelle Branch, The Foo Fighters, Cedric "the Entertainer," The Killers, Brandi Carlile, Train, Amos Lee and Brad Paisley.
QUOTES: Attributed to John I. Pray Jr. Interim USO CEO and President:
"The USO is proud to bring members of our military community to the White House to help them celebrate the freedoms their service has made possible. President and Mrs. Obama are amazing hosts and I would like to thank them for opening their home, as they have for the past five years, to this very special group of Americans. With a performance by Pitbull, one of today's most popular recording artists, this year's "Salute to the Military" event is sure to be another memorable moment for our troops and their families."
Attributed to Armando Christian Perez (Pitbull):
"Next step La Casa Blanca, it's an honor to be playing at the White House. This is the American Dream. Thank you to all for making this happen -- our troops, the USO and the Obama family -- I deeply and truly appreciate it."
For more information about the USO, visit uso.org
About the USO
The USO lifts the spirits of America's troops and their families millions of times each year at hundreds of places worldwide. We provide a touch of home through centers at airports and military bases in the U.S. and abroad, top quality entertainment and innovative programs and services. We also provide critical support to those who need us most, including forward-deployed troops, military families, wounded warriors, troops in transition and families of the fallen. The USO is a private, non-profit organization, not a government agency. Our programs and services are made possible by the American people, support of our corporate partners and the dedication of our volunteers and staff.
In addition to individual donors and corporate sponsors, the USO is supported by President's Circle Partners: American Airlines, AT&T, BNSF Railway, Clark Construction Group, LLC, The Coca-Cola Company, Grand Canyon University, JCPenney, Jeep, Johnson & Johnson, Kroger, Northrop Grumman Corporation and TriWest Healthcare Alliance and Worldwide Strategic Partners: BAE Systems, BIC, The Boeing Company, ConAgra Foods, FedEx, Lockheed Martin, Microsoft Corporation, Procter & Gamble, TKS Telepost Kabel-Service Kaiserslautern GmbH & Co. KG and Wawa Inc. We are also supported through the United Way and Combined Federal Campaign (CFC-11381). To join us in this important mission, and to learn more about the USO, please visit uso.org.
###