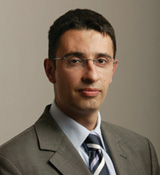 With the continuing expansion of our offices nationwide, this will ensure that we are in a prime position to continue to offer our services to criminal clients across the country.
London, United Kingdom (PRWEB UK) 4 July 2014
The legal firm, who ranked in the Legal 500 2013, a worldwide client's guide to the best firms and lawyers, have expanded their Criminal Defence department with the addition of 18 qualified Crime Solicitors; 14 of which are Crime Duty Solicitors, taking the number of solicitors employed in the firm's Crime and Prison Law Departments to 43.
Duncan Lewis currently have 36 Crime Duty solicitors and have maintained a steady strong growth within the London and provinces to ensure that the practice area maintains its position as a forward thinking department.
While the firm's General Crime practice continues to grow, the firm have also seen a greater deal of Fraud work; particularly high value cases over £100,0000 often involving extraterritorial issues and restraint.
The firm has the capability of expanding the department further as it has a strong back office function, enabling it to scale up and expand across the UK.
Duncan Lewis has strong Child Care, Family and Immigration law Departments which results in a considerable amount of crossover referrals from these departments which has fuelled the growth within the Crime Department.
Rubin Italia, Director of Duncan Lewis Solicitors Crime Department added;
"At a time of cost cutting rates in Crime by 17.5% and quality firms considering whether or not to carry on at all Duncan Lewis have made a strategic decision to expand and capitalise on the strong base we already have in London to bid for tenders all over the Capital and to bid in other areas around England and
Wales.
With the continuing expansion of our offices nationwide, this will ensure that we are in a prime position to continue to offer our services to criminal clients across the country.
As part of this we have taken on in Crime Duty Solicitors, some of whom wish to cross qualify in other areas of practice. We have strengthened the number of duty solicitors. Our core values have remained the same and we continue to grow the Department from strength to strength with depth of experience.
We are in talks with a number of practices across the UK to consider further consolidation of the market and strengthen our position as a serious criminal defence practice as well as dealing with crime work."
Duncan Lewis have as well as representing individuals increased private crime work by advising companies on cash seizure and corporate manslaughter. The department continues to be steered by Hardeep Dhaliwal and Rubin Italia who have ensured good quality practice at a time with ensuing cuts from the LAA that have caused most criminal defence practices to consider their position in the current market.
Across the UK Duncan Lewis have over 30 offices to service clients in all areas and to cater for their needs. The firm's recently started Confiscation department, which includes specialist solicitors Laurence Grant and Simon Connolly who have built upon their reputations and have attracted client referrals from all parts of England.
The Duncan Lewis criminal department works hand in hand with the Prison Law department which continues to offer a valuable service, particularly to those who are no longer able to obtain Legal Aid.
Prison Law continues to be an area where Duncan Lewis in their own statement "Give those, who are often forgotten as part of the criminal process, a voice, regardless of where they are based." The firm have Prison Law 8 solicitors all over England consistently challenging the status quo and government on decisions regarding appeals against conviction, sentence, Parole Board and Adjudication Hearings. Although the recent changes as of December 2013 has meant that previous areas are out of scope Duncan Lewis continue to challenge decisions which they believe are unlawful by means of Judicial Review.
The firms new additions include Raj Dayal from Rustem Guardian and Mehtab Anwar previously at Hickman Rose. Raj Dayal trained at Christian Khan and joins the firm with a loyal following and has a sound reputation in dealing exclusively in Serious Crime including VHCC Frauds and multi handed drug cases, most of which have been heard at the Old Bailey. Others include; Hasna Ali, Gethin Payne, Farah Ahmed, Kamalpreet Shergill from Bailey Nicolson Greyson Solicitors, Nadine Hamden from Martin Murray Solicitors; Arif Iqbal from Cartwright King Solicitors and Bijal Patel from EBR Attridge.
The company has strength in the depth and quality of its Solicitors, which it will continue to build upon in the near future.
Duncan Lewis, Crime Director Hardeep Dhaliwal added;
"Over the years Duncan Lewis has had the vision to implement a business model that would ensure that the
Company is well equipped to prepare for and overcome the changing face of the criminal landscape that all criminal defence practices are about to be faced with. Our continuing expansion and aggressive recruitment drive is just one aspect of that dynamic business model."