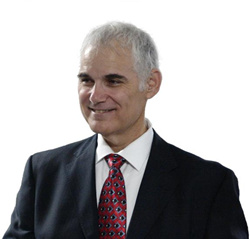 American IRA Invites Everyone to Declare Their Financial Independence by Offering $25 Off the American IRA Self-Directed IRA Account Opening Fee During the Month of July
Charlotte, NC (PRWEB) July 03, 2014
Self-Directed IRAs offer the financial freedom to invest in virtually any asset while enjoying tax-deferred and tax-free profits. Imagine profits without taxes. In celebration of the July 4th holiday, American IRA is offering $25 off their account opening fee during the month of July.
*Just mention this "Independence Press Release" to redeem the $25 discount.*
Jim Hitt, CEO of American IRA shares, "July 4th is a great day in our nation. A day that symbolizes the day we declared our independence. This is a great time to offer a $25 discount on our account opening fee so that more people can declare their financial independence. There's no reason for people to stay stuck in low interest accounts or high risk stocks. Self-Directed IRAs truly allow them to invest in what they know and understand."
American IRA has many successful clients who have grown their accounts from as little as $6,800 to literally 6 figure accounts.This success is possible to anyone who has a desire to succeed. The founder of American IRA, Jim Hitt, is not only passionate about Self-Directed IRAs, but Jim is also an investor. This unique blend of experience is what drives Jim's passion to provide other investors with the best fees, a wealth of free education, and one-on-one consultations so that investors can increase their profit margins and save more money toward their retirement.
Take advantage of the $25 discount on opening an American IRA Self-Directed IRA and share in the expertise, value, and performance of the American IRA team.
Click here for to learn more with one of our 7 Self-Directed IRA Guides.
About American IRA, LLC:
American IRA is committed to providing every client with gold-level service, regardless of account size. Experience their expertise through their certified IRA services professionals. Enjoy the value with one low annual fee of $285 with unlimited assets and unlimited account values. American IRA clients love the benefit of no charge for "All Cash" accounts. The performance of the American IRA staff is unmatched, with quick and efficient processing within 48 hours.
American IRA services thousands of clients and has over $300 million in assets under administration.
American IRA was built by investors for investors and brings their successful investment experience to the table, providing excellent educational material, showing the public that their Self-Directed IRA account can invest in a variety of assets such as real estate, private lending, limited liability companies, precious metals and much more.
American IRA is conveniently located in Asheville, NC and Charlotte, NC, and serves clients nationwide.