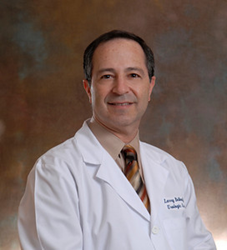 "Clinical trials help scientists develop new medications and treatments," says Belkoff. "Patients may have the opportunity to try a new therapy."
Bala Cynwyd, PA (PRWEB) July 15, 2014
Urologic Consultants of Southeastern Pennsylvania has expanded its clinical research operations at its Bala Cynwyd, Pa. office, enabling the urology practice to offer more clinical trials to patients. Urologic Consultants has participated in more than 100 phase two to four clinical research studies in urology and urologic cancer since 2001.
The state-of-the-art outpatient facility offers spacious exam and consultation rooms, on-site labs, Dexa, ultrasound and CT scanning, urodynamics equipment and bladder scanning. The practice has research relationships with study sponsors of all sizes, and maintains an electronic database of potential subjects so that study information is current and readily available.
"We strive to provide high-tech care with compassion, comfort and convenience," says principal investigator Laurence Belkoff, DO, FACOS. "Our Bala Cynwyd office is centrally located and easily accessible by car and public transportation, with ample free parking. Patient transportation can be provided from our other practice locations that are located throughout the region as well. We also have a direct relationship with Hahnemann Hospital and Albert Einstein Medical Center for studies requiring a hospital setting."
Belkoff has more than 25 year of clinical and research experience. He is chairman of the department of specialty surgeries and the division of urology at Philadelphia College of Osteopathic Medicine and past president of the American College of Osteopathic Surgeons. He leads a team of 18 physicians with extensive experience treating all urologic problems in men and women. He is joined by Cheryl Zinar, RN, BSN, director of clinical research. Zinar oversees managerial and operational aspects of all clinical trials, and is actively involved with patients. She also supervises a staff that includes five nurses and a dedicated electronic data capture specialist.
"We work with a diverse patient population," Zinar says. "African-Americans and people from other ethnic group are often underrepresented in clinical research. It is important to enroll a variety of patients in clinical trials so we can develop better tools to prevent illness and treat disease for all."
Study areas have included diabetes, benign prostatic hyperplasia (BPH), prostatitis, ED and PE, prostate and bladder cancer, Peyronies disease, nephropathy, kidney stones, urinary tract infections, interstitial cystitis, overactive bladder, urinary incontinence and nocturia (nighttime urination).
To learn more about Urologic Consultants of Southeastern Pennsylvania and current clinical trials, visit http://www.MyUroDoc.com or call the research line at (610) 667-0458.