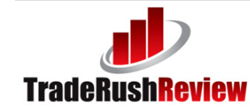 The current reasons cited for not owning gold are actually reasons to own gold.
Orange County, California (PRWEB) July 09, 2014
From the report, it shows how American 401(k) investors are angry and frustrated at the prices of gold and silver that has considerably dwindled recently as compared to the highs experienced in the seven-year precious metals bull market, where gold price has increased almost 15% annually on average.
However, market veterans and financial experts are claiming that this decline is not because of the end of the bull market, but merely the beginning of its next phase. The experts are claiming that precious metals are also currently forming major chart bottoms but these could actually be the catalyst to the next level of the bull market.
Doreen Agwata the spokesperson of Traderushreview.us.com said, ''In order to avoid putting your retirement at risk, you should invest in precious metal IRA instead of simply investing in stocks, bonds, mutual funds, or any other equity, which can be very unstable. Putting at least $25,000 in a self-directed precious metal IRA will allow you to gain more control over your retirement and also you'll gain immediate profit potential under high inflation rates.''
She goes on to say, ''precious metal IRA is very advantageous for retirees and 401 (k) investors aged 40-80 years old as supported by many market veterans. Long-term benefits can also be huge as compared to an initial investment of about $25,000. Moreover, holding onto precious metals that have an innate value is already one type of security for their retirement.''
Chris Puplava from Financialsense.com also believes that ''the current reasons cited for not owning gold are actually reasons to own gold.'' Some of these reasons given by investment banks and market strategists are the growing economy and the receding inflation rates.
According to the report of Traderushreview.us.com, A 401(k) investor or a retiree can gain income when the demand for precious metals increases. However, the retirees own and control all the investment decisions regarding their assets and they can also determine what will be in their asset mix unlike in other IRAs.
Moreover, experts have also determined the following:
● A more diversified portfolio is more secure since precious metals are negatively correlated to traditional investments.
● All investment decisions are made by the retiree and not by a custodian.
● Owning physical assets that have an inherent value can help people weather the volatile markets and pass turbulent times.
● Portfolios with precious metals will have greater long-term returns.
As compared to precious metal investments, owning stocks can be a little less secure. Since stockholders can only make money when their company increases in profit or improves in their business standing, they only have a few options about it.
About Traderushreview
TradeRushReview.us.com offers the best and most relevant instructions on how to manage your funds well and invest in financial market. The site offers a range of articles, research materials for the investor who wants to protect his/her wealth in future. To see the full story about precious metal IRA, visit http://traderushreview.us.com/preciousmetalsira/