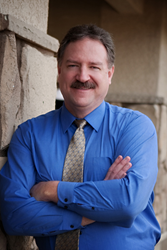 Paso Robles, CA (PRWEB) July 05, 2014
Periodontal disease patients who require gum disease treatment near the Paso Robles area can now schedule an appointment to receive a highly effective and minimally invasive laser gum surgery option offered by Dr. Michael Colleran. The LANAP® technique is an FDA cleared procedure that removes diseased gum tissue in a highly effective and minimally painful manner.
Gum disease is a very common ailment that currently afflicts millions of Americans. Traditional treatment options include an invasive surgery that is conducted with scalpels and is sealed up with sutures. Dr. Colleran offers an alternative gum disease treatment near Paso Robles in the form of the LANAP® protocol. During the procedure, a specialized laser called the PerioLase® MVP-7™ is used to target bacteria within gum tissue and remove it. Due to the high levels of accuracy associated with laser gum surgery, patients are able to retain as much of their healthy gum tissue as possible while experiencing minimal pain and complications during and after the procedure. It is very difficult to distinguish between healthy gum tissue and diseased gum tissue during traditional gum surgery, but the PerioLase® MVP-7™ is designed to precisely target diseased gum tissue while leaving the healthy surrounding tissue effectively unscathed.
Once the PerioLase® MVP-7™ laser has removed the infected gum tissue from the patient's mouth, Dr. Colleran then utilizes the same laser to seal off the area without the use of uncomfortable and unsightly sutures. Patients who receive this treatment option experience very little bleeding and discomfort during the procedure and are often able to return to their normal daily activities within hours of receiving their surgery. The procedure causes minimal pain and minimal inflammation. It also results in less gum recession than traditional gum surgery, which means that patients who receive laser periodontal disease treatment do not usually need to worry about undergoing extensive treatment for gum recession afterward.
All local residents looking for a minimally invasive gum disease treatment near Paso Robles are encouraged to schedule an appointment with Dr. Colleran's office and find out if they are a candidate for LANAP® laser gum surgery.
About The Doctor
Dr. Michael Colleran is a general dentist offering personalized dental care for San Luis Obispo, CA patients since 2002. Dr. Colleran attended Cal Poly, San Luis Obispo for his undergraduate studies and University of the Pacific, School of Dentistry in San Francisco for his professional training. He is part of one percent of dental professionals providing the LANAP® FDA cleared laser procedure for gum disease treatment. Dr. Colleran is a nationally renowned dental author and lecturer and an expert on laser dentistry. To learn more about Michael Colleran, DDS and his dental services, visit his website at http://www.slotownsmiles.com and call (805) 543-0814.