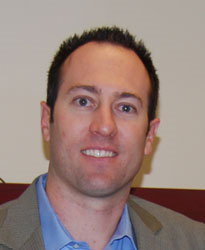 Orlando, FL (PRWEB) July 03, 2014
Orlando residents who are in search of a reliable periodontist near Orlando, FL are now invited to schedule a consultation with Dr. Scott Cohen. He utilizes cutting edge techniques such as the innovative Pinhole Surgical Technique (PST™) to treat receding gums with minimal discomfort and a quick recovery period for the patient.
Receding gums is a common ailment in the United States and is not necessarily indicative of poor dental hygiene. There are many different factors that can potentially contribute to a receding gum line, including genetics, brushing the teeth too aggressively, grinding or clenching the teeth, periodontal disease, hormonal fluctuations and more. Periodontal patients who suffer from a receding gum line often think that traditional scalpel and suture surgery is their only available treatment option. However, there is a minimally painful and less invasive option available called PST™. Dr. Cohen is a periodontist near Orlando, FL who commonly performs this effective technique on patients who have a receding gum line and want to receive an effective and minimally invasive treatment for their condition.
During the PST™ procedure, there is no need for sutures or large incisions because Dr. Cohen only needs to create one tiny access point that is located near the area of recession. Once the tiny pinhole point is created in the gums, a small tool is carefully inserted through the hole and then manipulated to gently push the gum tissue away from the teeth. Once the gum tissue is loose, it can then be repositioned over the teeth in order to cover up the receded area and immediately improve the appearance of the patient's smile. Because the procedure does not require any large incisions or stitches, the recovery time is rapid and involves very little discomfort.
All local residents who are looking for a periodontist near Orlando, FL to treat their receding gums with minimal pain and invasiveness are encouraged to seek prompt treatment and increase the health and beauty of their smiles. Those who want to learn more about the PST™ treatment option are invited to schedule a consultation with Dr. Cohen's office today.
About the Doctors:
Drs. Richard Chace, Jr., Rodney F. Horvat and Scott G. Cohen are periodontists offering personalized dental care for patients in Winter Park, FL since 1945. It was the first periodontal practice to open in the state of Florida. The practice focuses on periodontal treatments such as dental implants and laser gum surgery. Drs. Horvat and Cohen are part of one percent of dental professionals providing the only FDA cleared laser procedure for gum disease and periodontal treatment. To learn more about Drs. Chace, Horvat and Cohen, visit their website at http://www.periodoctors.com and call (407) 412-7240.