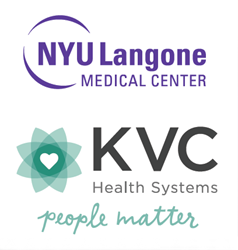 Olathe, KS (PRWEB) July 05, 2014
KVC Health Systems, a national leader in child welfare and behavioral healthcare, and the NYU Langone Medical Center, will host a child trauma seminar on Tuesday, July 8 in Pittsburg, KS. Professionals working in physical and mental health, child welfare, education and juvenile justice systems are encouraged to attend this free workshop.
Participants will learn the meaning, impact and relevance of childhood traumatic stress on youth, families, professionals, organizations and systems. Attendees will also discover how to recognize the symptoms of childhood traumatic stress, learn effective ways to support youth and families as well as recognize signs of secondary traumatic stress. Dr. Adam Brown from NYU Langone Medical Center and Kelly McCauley from KVC Health Systems will lead the seminar.
Under a partnership agreement with New York University, KVC Health Systems joined the Child Study Center at NYU Langone Medical Center to create the NYULMC & KVC Midwest Training Center for Coordinated Trauma Services in Child Welfare and Mental Health. This innovative training center provides expertise to clinicians throughout the Midwest, promoting the use of effective trauma treatment and services for children, adolescents and families. KVC is leading the nation in the development of programs that promote trauma-informed care and ensure a trauma-sensitive culture.
The seminar will take place from 8:30 a.m. – 4:00 p.m. at the Memorial Auditorium & Convention Center, 503 N. Pine Street, Pittsburg, KS 66762. Registration is still open! Visit http://www.kvc.org/nyukvcseminar to reserve your seat.