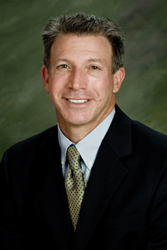 Hartford, CT (PRWEB) July 05, 2014
Patients who are seeking dental implants in Hartford, CT can now visit Dr. David R. Edelson, an experienced implant dentist in Plainville who offers a procedure known as the All-on-4™ technique, among other effective procedures. This particular procedure is helpful to patients who have low bone density or volume, which is commonplace among patients who have had removable dentures or simply missing teeth for an extended period of time. The procedure not only makes it less likely that bone grafting will be necessary, but it also affords patients the immediate function of their dental implants.
Many patients with low bone volume or density may have experienced difficulty finding dental implants in Hartford, CT before Dr. Edelson began accepting patients from the area. With the availability of the All-on-4™ technique, Dr. Edelson is able to utilize the available bone by determining specific locations and angles for the implant. The procedure involves four implants: two located in the front of the mouth and two in the rear of the mouth. The back implants are put in place at an angle of 45 degrees, while the front implants are put in place at an angle of 90 degrees, affording patients the requisite pressure for biting down while not allowing the implants to be lifted out of the sockets. An existing or temporary denture is then attached, completing the procedure. Once the implants have fully integrated with the jaw bone, usually after about three to six months, the permanent denture can be placed.
Tooth loss is a very common issue in the United States, as nearly 70 percent of American adults have experienced some form of permanent tooth loss. As the population ages, tooth loss becomes even greater, as 26 percent of adults over the age of 74 has lost all of their permanent teeth. This widespread tooth loss only underscores the need for an implant dentist that can offer solutions which are immediately functional.
Patients who are in need of dental implants in Hartford, CT may wish to contact the office of Dr. Edelson in order to schedule an appointment. Dr. Edelson, an implant dentist who now accepts patients from the Hartford area, may need to discuss each individual patient's eligibility for the procedure before moving forward with any treatment.
About the Doctor
Dr. David R. Edelson is a general dentist offering personalized dental care for patients in Plainville, CT. Dr. Edelson received his B.S. in Biology from Trinity College in Hartford, CT. He then went on to receive his Doctor of Dental Medicine at Tufts University School of Dental Medicine. He completed his general practice residency at Boston City Hospital and his dental sleep medicine residency at Tufts University School of Dental Medicine. Dr. Edelson belongs to the one percent of dental professionals currently providing the LANAP® protocol, the first FDA-cleared laser procedure for gum disease and periodontal treatment. To learn more about Dr. Edelson and his dental services, visit his website at http://www.plainvilledentist.com and call 860-357-6772.